Eri Kitamura
Eri Kitamura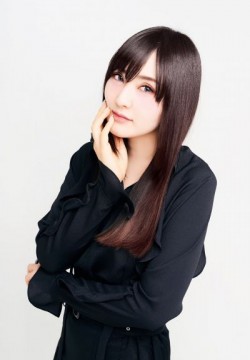 Article
Aujourd'hui on parle de la Seiyuu Kitamura Eri !
Identité :
Kitamura Eri est une seiyu et chanteuse japonaise.
Elle est née le 16 Août 1987 à Tokyo.
Elle dessine des manga de façon amateur sur son temps libre.
Carrière :
Elle commence sa carrière en 2004 en doublant le personnage de Seira dans l'anime Mermaid Melody : Pichi Pichi Pitch Pure. Elle chantera également l'opening Before the Moment, qui deviendra son premier single.
Elle fait son entrée dans la cour des grands en chantant le 3ème ending de l'anime Konjiki no Gash Bell!! (Zatch Bell) : Tsuyogari, puis en changeant totalement de registre en doublant Otonashi Saya en 2005 dans Blood +. Si passé cette performance, les contrats sont un petit peu plus rares, le succès ne se fera pas attendre très longtemps.
2007 est l'année où la carrière de notre seiyuu explose avec le rôle de Kikuchi Makoto dans l'anime à succès iDOLM@STER. Rôle qu'elle tiendra jusqu'à la fin de la saga alors qu'elle n'était que remplaçante. Elle semble avoir une place de choix dans le doublage de personnage très jeune.
2008 lui apporte enfin une diversité de rôle lui permettant de côtoyer les plus grandes et grand seiyuu du marché grâce à des rôles comme Kasuga Natsuki de ga-Rei-Zero-, Kawashima Ami de Toradora, Sakihata Rimi de ChäoS;HEAD ou encore Tôya Rima de Vampire Knight. En l'espace de 4 ans, elle est parvenu à s'imposer dans un style assez enfantin, mais également dans un style plus mature. Elle signera à l'occasion l'interprétation d'un certain nombre d'opening et ending dont ceux de Koharu Biyori ou ceux de l'excellent Toradora.
La suite de sa carrière est une énorme réussite comptant de nombreux grand rôles tel que Aquarius et Kana dans Fairy Tail, Araragi Karen dans les Monogatari Serie's, Ashido Mina dans Boku no Hero Academia, Darjeeling dans Girls und Panzer et j'en passe.
Il faut toutefois attendre 2012 pour que sa carrière de chanteuse démarre véritablement avec la sortie de son premier album solo : Re;Story. 2 autres suivront en 2014 et 2017.
Elle travaillera aussi à l'occasion pour différents jeux vidéos et pour le film tokusatsu Uchu Sentai Kyuranger.
Si elle se fait un petit peu plus discrète aujourd'hui, c'est toujours une Seiyuu présente sur le marché et à qui il reste de longues et belles années.
Doublage :
2004
Mermaid Melody : Pichi Pichi Pitch Pure - Seira
2005
2006
Simoun - Amuria
Le Chevalier D'Eon - Anna
2007
Touka Gettan - Inukai Makoto
The IDOLM@STER - Kikuchi Makoto
Kodomo no Jikan - Kokonoe Rin
Kara no Kyoukai - Kokutō Mikiya
Potemayo - Moriyama Sunao
2008
Junjou Romantica - Kamijô Hiroki
Ga-Rei -Zero- - Kasuga Natsuki
Toradora! - Kawashima Ami
ChäoS;HEAd - Sakihata Rimi
Mai-Otome 0 ~S.ifr~ - Shion Margaret
Vampire Knight - Tôya Rima
Minami-ke Okawari - Uchida Yuka
2009
Queen's Blade : Rurou no Senshi - Alleyne
Fairy Tail - Aquarius & Kana
Monogatari Serie's - Araragi Karen
NEEDLESS - Eve Neuschwandstein
Yumeiro Pâtissière - Honey, Tennôji Mari
Umineko no Naku Koro ni - Siesta 410
2010
Nurarihyon no Mago - Gyûki, Nura Rihan
Pokémon - Homika, Tsutsuji
Super Street Fighter IV - Juri Han
Shiki - Kurahashi Yoshie
Durarara - Orihara Mairu
So-Ra-No-Wo-To - Suminoya Kureha
Highschool of the Dead - Takagi Saya
Working !! - Todoroki Yachiyo
Angel Beats! - Yui
2011
Freezing - Ganessa roland
Ao no Exorcist - Kamiki Izumo
Mahou Shoujo Madoka★Magica - Miki Sayaka
Mayo Chiki ! - Suzutsuki Kanade
2012
2013
Zettai Bouei Leviathan - Bahamut
Kamisama no Inai Nichiyoubi - Dee Ensy Stratmitos
Genei wo Kakeru Taiyou - Hoshikawa Seira
Tokyo Ravens - Kurahashi Kyôko
Choujigen Game Neptune The Animation - Uni
2014
Shingeki no Bahamut : Genesis - Cerberus
Hamatora - Honey
Tokyo ESP - Kasuga Natsuki
Yamada-kun to 7-nin no Majo - Odagiri Nene
Hoozuki no Reitetsu - Okô
Cross Ange : Tenshi to Ryuu no Rondo - Salia
2015
Aoharu x Kikanjuu - Akabane Ichi
2016
"Eiyuu" Kaitai - Alice
Boku no Hero Academia - Ashido Mina
New Game! - Hazuki Shizuku
Rewrite - Senri Akane
Bloodivores - Zô Anji
2017
2018
Mahou Shoujo Site - Kajima Erika
2019
2020
Hakumei no Tsubasa - Saitô
2022
Discographie :
Re;Story - 25/07/2012
Sho×Mei -SHOMEI- - 09/04/2014
QUNA - 23/08/2017
Conclusion :
Aujourd'hui Kitamura Eri est un des piliers du doublage dans le secteur de l'animation japonaise au même titre que Yui Horie ou Kugimiya Rie. C'est quelqu'un qui laisse une trace indélébile dans les plus grands succès des 15 dernières années.