La prononciation du Japonais francisé
La prononciation du Japonais francisé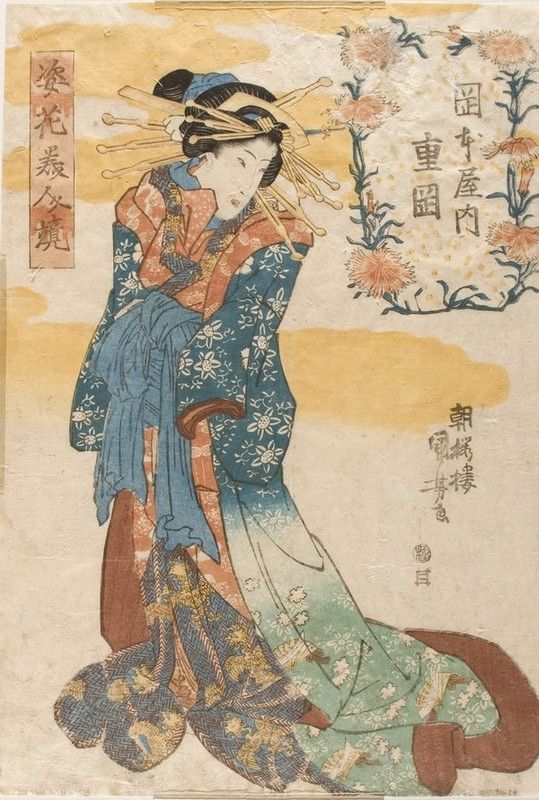 Article
On parle aujourd'hui de la prononciation des mots japonais retranscrit en rômaji !
Nous avons déjà parlé de l'alphabet Japonais et des cours de Julien Fontanier. Mais ces deux articles vous donnent des bases pour lire les kana, mais pas pour lire la transcription qui en est faite.
Il est donc temps de reprendre notre habituel tableau, mais quelque peu modifié…
Cas général :
Dans ce tableau, je ne préciserais que les cas où la prononciation n'est pas purement intuitive...
| | | | | |
| --- | --- | --- | --- | --- |
| a | i | u [ou] | e [é] | o |
| ka | ki | ku [kou] | ke [ké] | ko |
| sa | shi [chi] | su [sou] | se [sé] | so |
| ta | chi [tchi] | tsu [tsou] | te [té] | to |
| na | ni | nu [nou] | ne [né] | no |
| ha [ha] avec le h anglophone | hi [hi] | fu [fou] | he [hé] | ho [ho] |
| ma | mi | mu [mou] | me [mé] | mo |
| ya [i~a] | | yu [i~ou] | | yo [i~o] |
| ra entre le [la] et le [ra] | ri [li] | ru [lou] | re [lé] | ro [lo] |
| wa [oua] | | | | wo entre [ouo] et [o] |
Il faut rajouter à tout cela les cas de kana possédant un accent.
| | | | | |
| --- | --- | --- | --- | --- |
| ga | gi [gi] | gu [gou] | ge [gé] | go |
| za | ji [dji] | zu [zou] | ze [zé] | zo |
| da | ji [dji] | zu [zou] | de [dé] | do |
| pa | pi | pu [pou] | pe [pé] | po |
| ba | bi | bu [bou] | be [bé] | bo |
Cas plus spéciaux :
Il peut arriver de croiser des mots japonais assortie d'une double consonne ou d'une voyelle surlignée d'un trait ou d'un accent circonflexe. (ex : ? ou û)
Quand une consonne est doublée, il s'agit de l'équivalent de la pause dans le mot, noté en kana : ?ou ? . Il faut alors marquer une courte pause dans le mot.
En cas d'accent ou d'accent circonflexe, la voyel accentuée est allongée. Cette allongement peut également être marqué de la même façon qu'en japonais avec une suite de voyel particulière ou un simple doublement… ( ex : Sensei se lit [Sé-n-sé~] avec un allongement sur le dernier [é]).
Bonne ou fausse prononciation ? :
De l'animation VF au fantrad, voir à la traduction officiel, il y a toujours eu des erreurs de transcription des noms japonais et il y en aura toujours. Si certaines transcriptions un peu bancales peuvent être excusées par l'indifférenciation de certains sons en Japonais (ex : luffy prononcé [loeu-fi] en français et [lou-fi] en japonais), d'autre ne sont le résultat que d'une simple francisation du nom. On peut prendre l'exemple flagrant du son [r] prononcé [l] en japonais et [r] en français. Cette différence marque notamment dans l'appellation de certains personnages comme Naruto ([na-lu-to] en japonais et [na-ru-to] en français) ou encore Kirua de Hunter x Hunter ([Ki-lu-a] en japonais et [ki-ru-a] en français). Ces différences de prononciation peuvent également servir l'oeuvre originale. Pour ne citer que celui-ci, le nom du personnage de Gelal dans Fairy Tail a été imaginé par Hiro Mashima comme la transcription littérale du prénom Gérard, prononcé à la japonaise [djé-la-lu]...
Si je comprend parfaitement le point de vue des puristes qui boycot les VF et se concentrent uniquement sur les versions Vostfr, aussi bien pour la qualité de doublage que pour sa prononciation exacte, il faut reconnaître que la VF donne une dimension beaucoup plus généraliste à un bon nombre d'anime qui sans cela ne serait pas devenu ce qu'ils sont. A chacun de forger son avis sur le sujet.
Conclusion :
Une fois ces quelques règles apprises, vous saurez prononcer correctement les noms que vous croisez dans les manga. Amusez-vous à comparer les versions VF aux versions originales !