RADWIMPS
Article
On s'intéresse aujourd'hui à un groupe plutôt récent dont on entend parler ces dernières années : RADWIMPS !
La petite histoire :
RADWIMPS est né en 2001 dans la préfecture de Kanagawa au Japon, alors que les 5 membres fondateurs sont en premières années de lycée. C'est une idée à l'origine du chanteur Yojiro Noda, très intéressé par la musique et notamment par le groupe de Rock Oasis, dont on sent particulièrement l'influence sur les premiers albums. Le premier concert du groupe a lieu le 5 février 2002. C'est à cette époque que Akira Kuwahara, le guitariste, arrête ses études pour se consacrer au groupe. Août et Septembre 2002, le groupe participe au Yokohama High School Music Festival et remporte le premier prix avec la chanson Moshi mo, qui deviendra leur tout premier single.
Leur single sort début 2003 et découlera sur la première tournée du groupe. Juillet 2003, le premier album du groupe sort, simplement intitulé Radwimps. Quelques mois plus tard, le groupe prendra une pause pour que les membres passent leurs examens. Mais Yojiro Noda sera le seul de revenir de cette pause. Mars 2004, le groupe est de retour et recrute de nouveaux membres. Des auditions s'organisent, mais ce sont finalement le batteur Satoshi Yamaguchi et le bassiste Yusuke Takeda qui sont choisis, alors qu'ils n'ont même pas joué devant les deux membres fondateurs. La raison est simple : la première formation de RADWIMPS les avaient rencontré lors du Yokohama High School Music Festival, car ils étaient dans des groupes concurrents. Bref, le groupe se met à composer et en Juillet 2004, née, suivi d'une tournée de 3 mois, elle même conclue par l'enregistrement et la sortie du second album en début 2005 : Radwimps 2: Hatten TojōI.
Une nouvelle tournée démarre aussitôt et pour 5 mois : le Radwimps Haruna Tour, où le groupe commence à jouer dans des festivals plutôt connus au japon. Ils publient alors leur troisième single et leur première chanson à atteindre les charts japonais : Hexun / Kanashi.
Novembre 2005 marque une nouvelle étape dans la vie du groupe : le passage chez une major, en l'occurrence Toshiba EMI. RADWIMPS sort 2 nouveaux singles : Nijūgoko-me no Senshokutai et EDP (Tonde Hi ni Iru Natsu no Kimi), qui seront classés dans le top 50 japonais.
Détail très intéressant qui en dit long sur l'état d'esprit du groupe, Noda explique qu'il ne considère pas le fait d'être entré dans une major comme une sécurité particulière par rapport à un label indépendant. Il clos même le débat en ajoutant "Si ça avait été le cas, ça aurait été une grosse erreur". On ressent la volonté de l'artiste de sans cesse remettre en question son travail, ce qui explique sans aucun doute l'évolution des compositions du groupe. Mars 2006, Radwimps sortira Radwimps 3: Mujintō ni Motte Ikiwasureta Ichimai, qui marquera le début de la popularité du groupe. Cet album est également un tournant du point de vue des compositions.
Fin 2006, nous assistons à un pic de popularité du groupe causé par la sortie du 4ème album : Radwimps 4: Okazu no Gohan et des single Futarigoto et Yūshinron qui entreront dans le top 20, ainsi que de Setsuna Rensa, qui atteindra la 5ème place des charts japonais.
Les anciens albums du groupe retrouvent de la popularité et finissent même dans les charts, au point que l'album Radwimps est certifié disque d'or. Ces albums resteront dans les charts pendant plusieurs années.
En 2008, Radwimps voit son nouveau single Order Made à la première place de l'Oricon. Son 5ème album Altocolony no Teirise vent très bien et atteint la 2ème place de l'Oricon. Il faudra attendre 2011 et le single Dada pour que le groupe retrouve la première place.
Le sixième album : Zettai Zetsumei, atteindra la deuxième place de l'Oricon et sera disque de platine. Le 11 mars 2012, le groupe sort le single Hakujitsu (白日) sur youtube en commémoration avec l'anniversaire du séisme et tsunami de Tôhoku en 2011.
Le 7ème album : X to O to Tsumi to sort en Décembre 2013, mais il ne semble pas avoir fait de bruit, puisqu'il n'est même pas évoqué dans la plupart des biographies du groupe. Mais un évènement va propulser le groupe sur le sommet de la production japonaise. Les plus au courant auront deviné, il s'agit de la sortie du film Your Name de Makoto Shinkai en 2016 ! Le groupe s'occupe de produire la bande son et produira notamment des morceaux magnifiques tel que Zen zen zense ou Sparkle.
Deux albums verront alors leur vente exploser : celui des OST de Your Name (que vous pouvez acheter en France avec le coffret collector du film) et le 8ème album du groupe : Ningen Kaika. Depuis cette époque, Radwimps a retrouvé deux fois le monde de la production audio-visuel en travaillant en 2017 sur le drama Frankenstein no Koi et sur le film Legend of the Demon Cat. Décembre 2018, RADWIMPS sort enfin son 9ème album : ANTI ANTI GENERATION ! Mais ce n'est pas tout, car on voit aussi la sortie d'un DVD/Blu-ray d'un concert de la tournée Road to Catharsist Tour 2018. Parmi ce nouvel album, on trouve même des coopérations comme Taka de ONE OK ROCK, ou Aimyon. L'album ANTI ANTI GENERATION aura deux versions : une standard et une limitée contenant une interview et un documentaire sur le groupe. Le nouveau single de cet album est Sokkenai. L'histoire de ce groupe n'est pas prête de s'arrêter...
Composition :
RADWIMPS est traduit par les membres du groupe par "super-mauviette" ou "chef-trouillard". Ce groupe est influencé par beaucoup de style tel que le rap, le ska, le rock britannique ou encore le visual kei. On ressent notamment l'influence immense du groupe Oasis sur les chansons de type "ballade" ou plus lyrique. Élément que l'on retrouvera tout au long de l'histoire musical du groupe : la guitare d'Akira Kuwahara est en avant et propose la mélodie centrale. Il y a également un certain nombre de morceau très rock et plus orienté punk, rappelant dans une certaine mesure le groupe Maximum the Hormone officiant à l'époque.
Le deuxième album apporte un nouvel élément qui fera partie de la marque du groupe : l'utilisation de la voix de Yojiro Noda, soutenu par un riff clair et sentimental. C'est un phénomène qu'on pourrait nommer par les mots : ASTRAL VOICE. La voix est profonde et frappe directement le cœur de l'auditeur. Les compositions sont de moins en moins punk et de plus en plus recherchées. Le niveau de subtilité n'a déjà plus rien avoir. De plus, le groupe trouve une façon d'intégrer du chant rap dans ses compositions plutôt rock, sans pour autant que ce soit problématique. L'identité musical du groupe commence petit à petit à se construire…
Le troisième album du groupe marque une nouvelle étape : la complexité des compositions. Les styles sont plus appuyés et les mélanges parfois plus expérimental. Tout n'est pas bon dans cet album, mais on y trouve enfin le côté mélodie de la guitare d'Akira Kuwahara qui faisait encore défaut au groupe.
Le quatrième album laisse un peu de côté le rock dur, pour se consacrer à des compositions plus profondes, plus sensibles. On y trouve la résonance des meilleurs chansons du groupe, élément qui fera aussi partie de l'identité du groupe.
La machine est lancée. Les albums se feront de plus en plus profond et touchant, en commençant par des singles comme Order Made… Si tous les albums n'ont pas eu du succès, on remarque tout de fois l'évolution graduel qui a permit au groupe d'acquérir une maturité progressive dans ses productions. C'est sans doute ça, la vraie force de RADWIMPS !
Le groupe a appris à mixer des riffs clairs et touchants avec une voix direct et malléable, aussi à l'aise dans le rock, le rap ou le lyrique. Des compositions de goût, profondes, mélodiques et qui s'infiltre dans le cœur de ceux qui les écoute.
Où les retrouver ? :
Vous pouvez retrouver RADWIMPS sur Deezer : https://www.deezer.com/fr/artist/211087
sur Youtube : https://www.youtube.com/channel/UCIVqvhyo8ttjYOmMJuhq_YQ
ou sur leur site : https://radwimps.jp/ !
Conclusion :
RADWIMPS est devenu depuis Your Name un de mes groupes japonais préférés. Et ses derniers albums ne font que m'encourager dans cette voie. Ce groupe possède des chansons très touchantes qui peuvent plaire à beaucoup de monde tout en étant très profondes. Je conseille vraiment ce groupe à tous.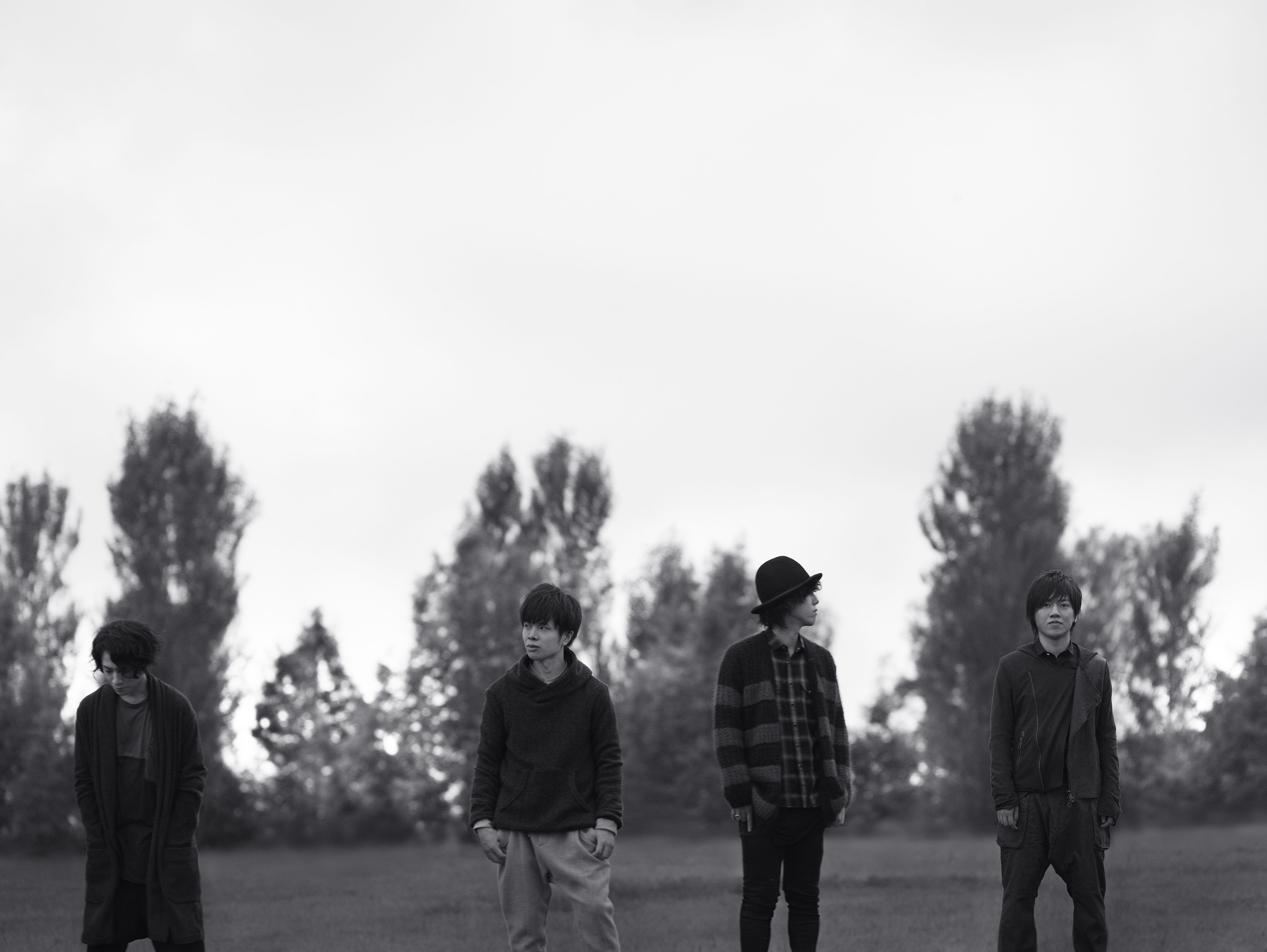 Date de dernière mise à jour : 12/01/2019