The Irresponsible Captain Tylor
The Irresponsible Captain Tylor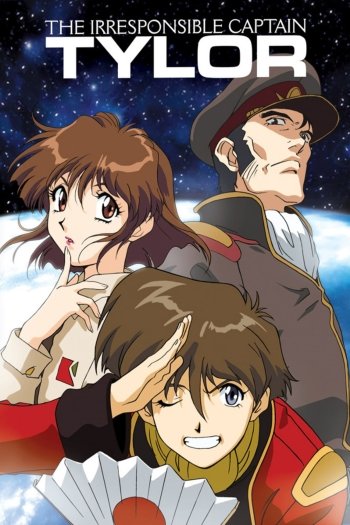 Article
Aujourd'hui on parle de l'incroyable The Irresponsible Captain Tylor !
La petite histoire :
C'est à l'origine un light novel écrit par Hitoshi Yoshioka entre 1989 et 1996, soit 15 volumes.
L'anime dont on parle aujourd'hui est sorti en 1993 pour 26 épisodes, autrefois chez Déclic Images.
Il est réalisé par Koichi Mashimo, que l'on retrouve au commande de nombreux succès depuis la fin des années 70, comme Mirai Keisatsu Urashiman, Bakuretsu Hunters, Noir ou encore les adaptations de la saga .hack.
Il est suivi par 10 OAV sorties entre 1994 et 1996 et d'une longueur très variables, toujours chez Déclic Images.
Une adaptation manga du nom de Love & War aurait vu le jour en 2001 pour 3 tomes, mais je n'ai rien trouvé de plus à ce sujet.
Plus de 20 ans après le dernier OAV, la saga revient en 2017 avec The Irresponsible Galaxy Tylor sous le format de 12 épisodes de 3 minutes, chez Crunchyroll.
Le nom d'origine de cette saga est Musekinin Kanchou Tylor.
Personnage :
Jutsy Ueki Tylor est le héros de cette histoire. A 20 ans, il n'a pas un sou et décide de s'engager dans l'armée sur un coup de tête. D'un naturel nonchalant, il se fiche pas mal des règles et du danger. Peu importe la situation, il garde toujours un sang froid exemplaire. C'est quelqu'un de naturellement très gentil et très innocent, ce qui le rend assez chanceux et visiblement irrésistible auprès de la gente féminine. C'est au final un personnage aussi énervant qu'attachant, bien qu'on sache rarement discerner la chance de l'intelligence.
Yuriko Star est une demoiselle de 19 ans. Fille d'officier supérieur, elle est d'une rigueur à toute épreuve, connaissant les protocoles sur le bout des ongles. Elle fait passer les règles avant toute chose et sait faire preuve d'un caractère d'acier trempé. Elle a une relation assez trouble avec Tylor, possédant une place bien particulière. C'est un personnage extrêmement compétent et efficace, mais qui cause également beaucoup de tension avec les autres.
Makoto Yamamoto est le second de Tylor. A 25 ans, il est devenu l'héritier parfait de l'esprit guerrier bouffi d'orgueil d'autrefois. Justice et honneur au poing, il respectera à tout prix les volontés de ses supérieurs, et ce jusqu'à la mort. Encore plus rigide que Yuriko, il ne supporte pas Tylor et crée encore plus de tension avec le reste de l'équipage. Si c'est quelqu'un d'efficace dans la majorité des cas, il est très vite perdu dans un cas où la procédure et les ordres ne s'appliquent plus. C'est un personnage à l'évolution assez remarquable.
Scénario :
Nous sommes en 6999. La tension monte grandement entre le Saint-Empire de Rangoon et l'Union des Planètes et la guerre est inévitable. Qui dit guerre dit soldat et qui dit soldat dit recrutement. C'est ainsi que Justy Ueki Tylor, séduit par la pub et la demoiselle qui la présente, se décide à rejoindre l'armée, bien décidé à se la couler douce. Si les choses étaient plutôt bien parties, son héroïsme hasardeux le propulsera au poste de commandant de navire. Mais ses supérieurs ne supportant pas son manque de tenu, ils décident de lui donner le commandement du Soyokaze : un destroyer miteux et hors du temps, tenu par les pires soldats de l'Union et qui a plus de la poubelle que du vaisseau de guerre. Accompagné de Yuriko et Makoto, Tylor parviendra-t-il à s'en sortir une fois de plus ?
Si cette œuvre met assez vite en lumière la chance insolente de son héros, ne vous y trompez pas, car c'est loin d'être la seule chose que ce chef d'œuvre SF a à nous offrir. En effet, le caractère particulièrement irresponsable de Tylor permet de mettre en lumière des aspects on ne peut plus humains des personnages qui l'entourent et véhicule ainsi un message très fort à qui veut bien l'entendre. De plus, le scénario, quoique parfois un peu abracadabrant, nous propose une épopée digne des meilleures saga Space Opéra, en plus d'une formidable évolution des personnages, et ce jusqu'à une fin très touchante. S'il n'a pas la force de communication d'un Albator ou d'un Capitaine Flam, The Irresponsible Captain Tylor n'a pourtant rien à leur envier, bien au contraire.
Graphisme :
Nous sommes en 1993. Comme c'est bien souvent le cas pour les titres de cette époque, la qualité globale est très bonne. Le charadesign est très réussi, et souvent assez loufoque, entre référence à d'autres saga ou simple bizarrerie. Le design des vaisseaux est rarement bien original, rappelant sans aucun problème les œuvres sorties une bonne dizaine d'années plus tôt. Les scènes comiques sont très présentes et très bien réalisées. Les combats spatiaux sont sympathiques, même s'ils ne constituent pas le fer de lance de ce titre.
Les OST sont assez variés et d'une excellente facture, s'adaptant avec brio à toutes les situations. L'opening : Just think of tomorrow de Sasaki Mari est particulièrement bon, aussi bien musicalement que d'un point de vue animation.
Point noir :
Le côté comique a probablement joué des tours à cette saga qui mérite pourtant bien plus d'attention.
Conclusion :
J'ai vraiment adoré The Irresponsible Captain Tylor. C'est un anime qui fait rire autant que réfléchir et sait atteindre une certaine sensibilité quand il le souhaite. Je ne peux que le conseiller aux fans des années 90 et aux fans de Space Opéra qui souhaiteraient changer un petit peu l'ambiance.
PS : la totalité des épisodes sont disponibles sur ma chaîne youtube : La playlist.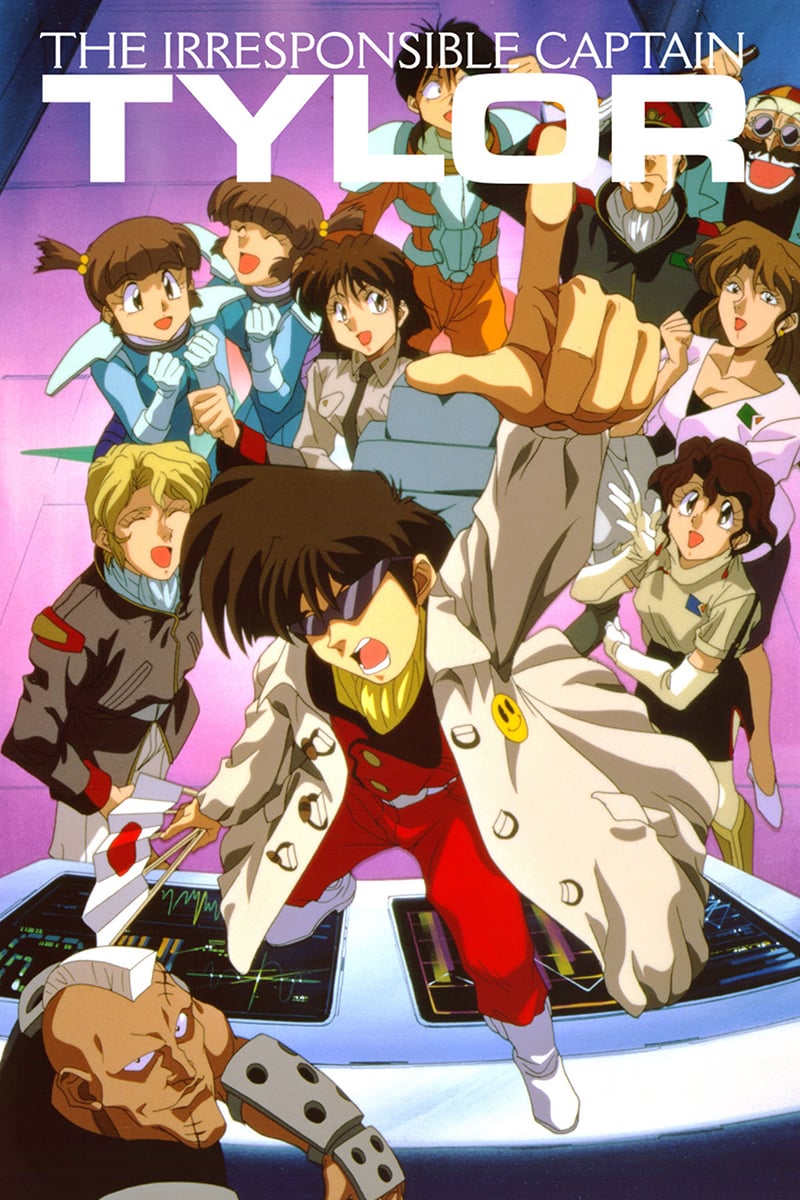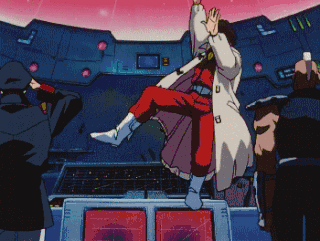 Date de dernière mise à jour : 25/08/2023