Kimi wa Houkago Insomnia
Kimi wa Houkago Insomnia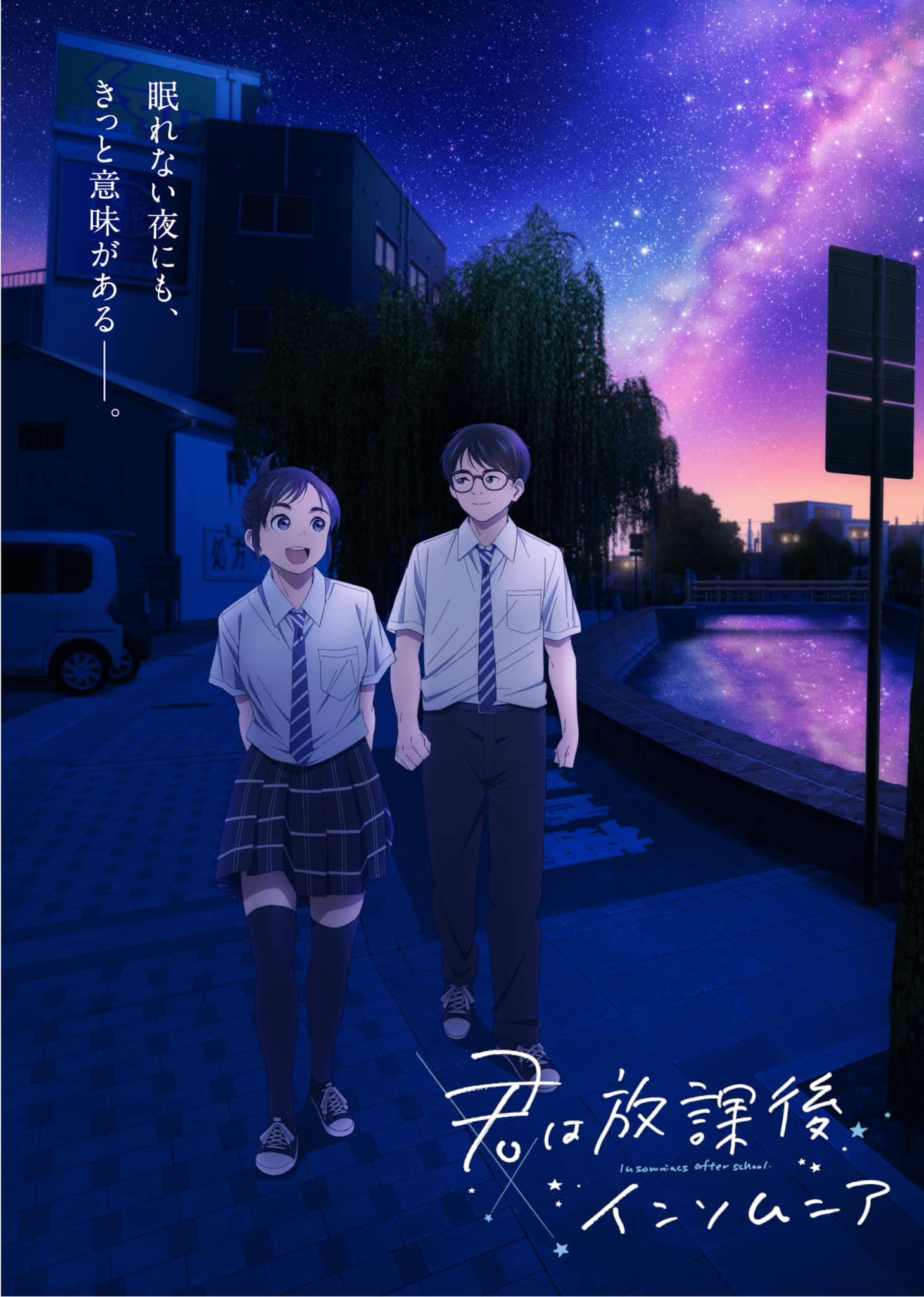 Article
Aujourd'hui on parle de Insomnia, un de mes derniers coups de cœur !
La petite histoire :
C'est à l'origine un manga écrit par Ojiro Makoto depuis 2019 pour actuellement 13 tomes dont 9 en France chez Soleil.
L'adaptation anime à laquelle on s'intéresse aujourd'hui est sortie au printemps 2023 pour 13 épisodes, chez ADN.
Une adaptation en film live : Insomniacs After School est sortie le 23 Juin 2023.
Personnage :
Nakami Ganta est le protagoniste de cette histoire. Simple lycéen souffrant d'insomnie, il a tendance à s'endormir en cours et est souvent de mauvaise humeur. Il se retrouve donc souvent seul. C'est quelqu'un de plutôt cultivé qui peut se passionner pour une grande variété de sujets.
Magari Isaki est la seconde protagoniste de ce titre. Lycéenne pleine de vie et très sociable, elle passe beaucoup de temps à s'amuser avec ses amies. Toutefois, cela n'est qu'une parade, car à la moindre fenêtre, elle disparaît quelques instants pour s'endormir, souffrant elle aussi d'insomnie. Si elle est bien moins investie que Ganta, elle n'en reste pas moins de quelqu'un de très agréable et terriblement attachant de par sa fraicheur d'être.
Kurashiki Usako est une prof du lycée de Ganta et Isaki. D'apparence assez sévère, elle est finalement très ouverte d'esprit et semble avoir une appétence particulière pour les élèves les plus outsiders. C'est quelqu'un d'appréciable.
Shiromaru Yui est une ancienne élève du lycée. Depuis, elle gère une salle d'arcade en périphérie, tout en continuant à s'adonner à sa passion : la photographie de nuit. Si c'est au demeurant une demoiselle fort timide, elle peut se laisser emporter par sa passion de temps à autre et n'hésite pas à s'imposer quand il s'agit de son entreprise. C'est un personnage que j'apprécie particulièrement.
Scénario :
Ganta vie assez mal sa vie de lycéen. Ses insomnies à répétition le mettent de mauvaise humeur et il se retrouve donc souvent tout seul. Jusqu'au jour où à la suite de corvées, il se retrouve dans l'ancien local du club d'astronomie. Un endroit où personne ne va jamais, parfait pour faire la sieste sans être dérangé. Il s'endort presque immédiatement, mais se rend compte à son réveil qu'il n'est pas le premier à avoir eu l'idée. En effet, Magari est dans le même cas et avait fait de cet endroit son refuge avant lui. Une alliance pour la sieste et les nuits trop longues se crée alors. Mais celle-ci n'est que de courte durée, car Kurashiki découvre leur cachette. Elle décide alors de leur imposer un marché : continuer à faire la sieste dans le club d'astronomie à condition de rouvrir ce dernier. Elle les oriente alors vers ce qui deviendra une nouvelle passion : la photographie de nuit.
Si vous me suivez, vous savez que les titres récents ne sont habituellement pas trop ma tasse de thé. Pourtant, celui-ci, quoique légèrement différent du matériel d'origine, m'a instantanément plus. Un scénario sur fond de slice of life / School Life qui nous propulse dans le monde de la beauté de la nuit et de sa capture. Un milieu finalement assez peu connu qui peut avoir son côté frustrant comme son côté enjôleur. Mais ce n'est pas tout, car comme son titre le laisse présager, nous allons aussi aborder le thème de l'insomnie et de ce qui peut l'entraîner, même si le titre ne prend ici pas le risque (et à raison) d'émettre un diagnostic médical poussé et précis. Enfin, point qui le place à mon sens parmi mes titres préférés : le développement de cette relation si particulière entre Ganta et Magari, qui prend son temps tout en sachant être un petit peu plus offensive dans certaines circonstances. Malgré son petit nombre d'épisodes, le titre monte doucement la pente vers un magnifique final dont les images resteront encore longtemps dans mon esprit, sans pour autant chercher à être dans une prétention à tout épreuve. Et c'est là sa force. Ce titre ne cherche pas à tout faire à 100%, il raconte son histoire et laisse le spectateur se faire emporter par le flux doux-amer de celle-ci.
Graphisme :
Pour un titre de 2023, le niveau graphique est correct, mais largement suffisant. Le design se veut finalement assez en retrait par rapport à la majorité des sorties actuelles, rendant un peu plus généraliste le design de l'œuvre originale sans pour autant la dénaturer, ce qui est particulièrement visible sur le charadesign. Le studio Liden Films nous livre ici quelques prestations 3D de grande qualité et d'une intégration à toute épreuve (j'ai à peine le souvenir d'en avoir reconnu, c'est pour vous dire). Si les scènes scolaires sont assez classiques et pas forcément d'une finition sans faille, les scènes de nuit ou de contemplation sont particulièrement bien réalisées et définissent l'âme même du titre.
Les OST sont très reposants, donnant un côté extrêmement chill et presque onirique. Un excellent point signé Hayashi Yuki. L'opening est également excellent, le tout paraphrasé par Itsu Aetara de Aiko.
Point noir :
C'est un slice of life et il ne jouit donc pas d'une communication à la hauteur de sa superbe, et ce malgré un retour quasi-uniforme du public.
Conclusion :
Kimi wa Houkago Insomnia est un titre magnifique qui traite de plusieurs sujets à sa façon. Il est magnifiquement réalisé et nous propulse dans un monde onirique, tout en nous proposant une magnifique histoire. Si je n'ai pas vu beaucoup de productions de cette année, c'est pour le moment le meilleur que j'ai vu. Je ne peux que le conseiller très fortement aux fans de slice of life et d'ambiance chill de façon générale.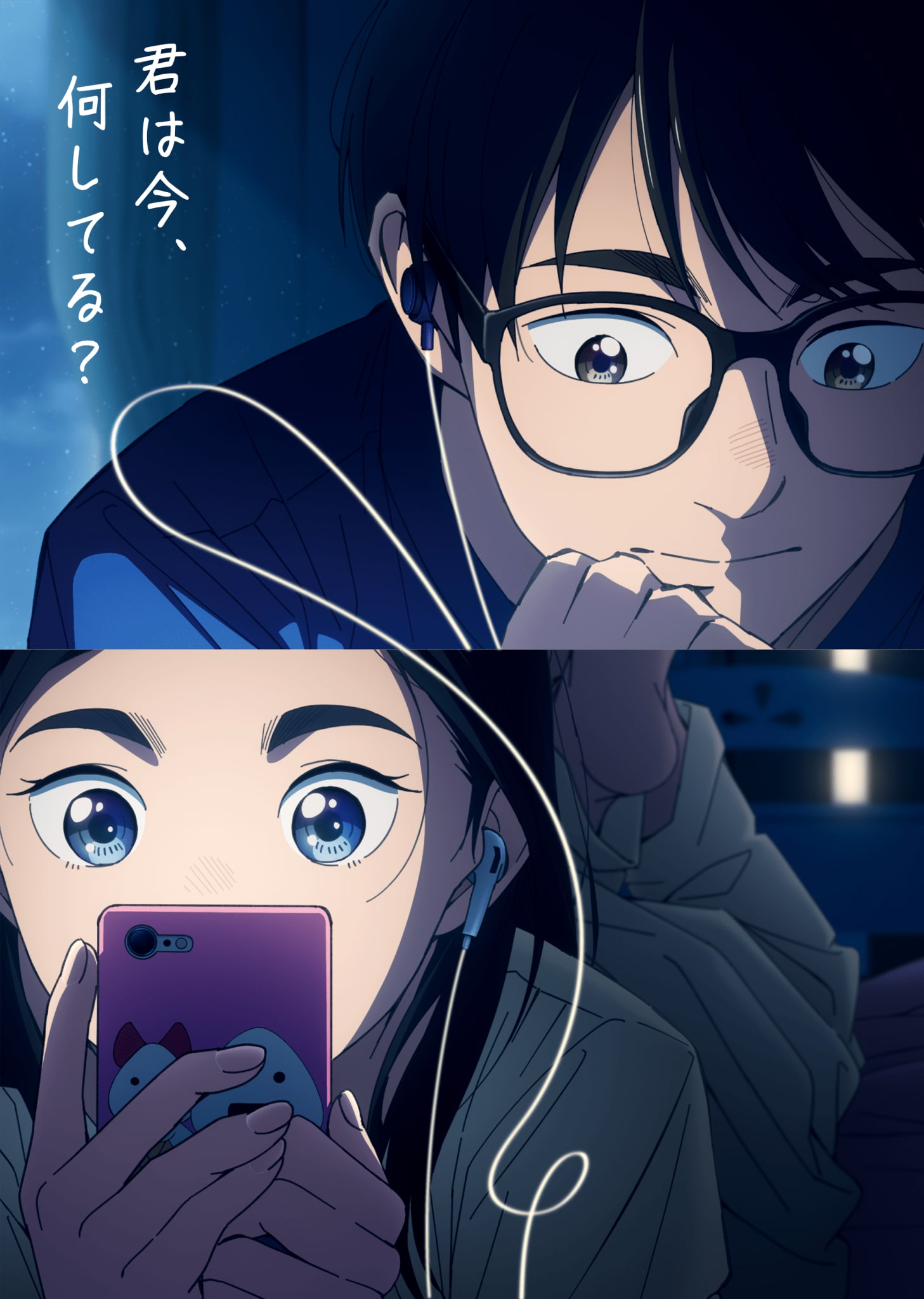 Date de dernière mise à jour : 27/08/2023