Black Cat
Black Cat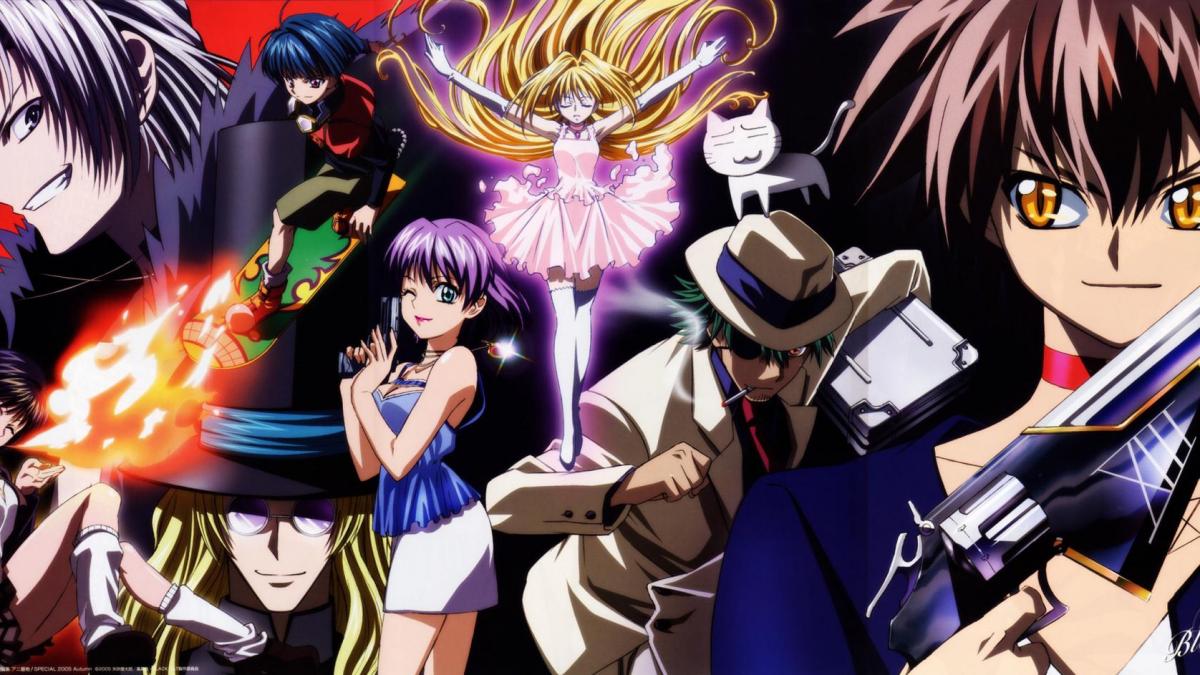 Article
Aujourd'hui on s'attaque à un grand shonen : Black Cat !
La petite histoire :
C'est à l'origine un manga écrit par Kentaro Yabuki entre 2000 et 2004 et qui compte 20 tomes. L'animé est sorti en 2005/2006 et possède 24 épisodes. Pour information, notre mangaka Kentaro Yabuki est également le dessinateur de la série To Love Ru, devenu un des inévitables du monde ecchi. Il travail en ce moment sur une série adaptée d'un animé depuis Janvier 2018 : DARLING in the FRANXX.
Personnages et Scénario (ma vision de l'époque) :
Alors, que dire… Sven Vollfied, un chasseur de prime d'on on ne sait pas grand-chose survie comme il peut à coup de café et cigarette, du moment qu'il peut suivre son code du gentleman, il est satisfait. Il a repéré un homme qu'il compte arrêter dans la soirée, mais alors qu'il est sur le point de le capturer, une ombre se faufile tel un chat et tue sa proie en un instant.
L'assassin n'est autre que Train Heartnet, le héros de l'histoire et 13ème membre des chrono numbers, une organisation international en charge d'éliminer les hommes les plus malfaisant de la planète. C'est un tireur hors norme et à la fois le plus jeune et un des plus forts de l'organisation. Il se contente de liquider ses proies et de disparaitre.
Enfin, jusqu'à ce qu'une nuit il rencontre une jeune femme en yukata sur un toit qui se nomme Saya Minatsuki. Elle ne le juge pas et deviens très vite son amie. De son côté, Sven est sur une nouvelle piste. Il entendu parler d'une arme biologique qui serait vivante.
Il s'introduit donc, en même temps que Train dans l'endroit où se trouve cette arme et se retrouve à sa grande surprise à devoir s'occuper d'une jeune fille d'une dizaine d'années nommé Eve. Elle est en faite constitué en partie de nano-machines qui font d'elle une adversaire redoutable. (Je vous passe les détails.)
Du côté des chrono numbers, c'est la panique, car l'un de leur membre les plus puissant, Creed Diskenth vient de les trahir, et obnubilé par Train, l'incite à le rejoindre. Pour l'aider à se décider, il s'attaque à la seule personne que Train considérait comme son amie. Mais cela a eu l'effet inverse, puisque l'assassin décida de quitter les chrono numbers et de ne plus tuer personne. A cause de circonstance plus ou moins spécial, il finit par rejoindre Sven et Eve et les aides à sa façon.
Ah, j'oubliais la voleuse professionnelle et principale informatrice de Sven qui est toujours là pour les sortir du pétrin, Rinslet Walker, celle qui profite de sa beauté pour passer n'importe où.
Graphisme (ma vision de l'époque) :
C'est un animé agréable avec de l'action, de la magie, de la science-fiction et une bonne tranche de rigolade pour détendre le tout. Les graphiques sont moyens, mais les combats sont vraiment bons. Le scénario est spécial, mais très plaisant. C'est vraiment un bon shonen, pas exceptionnel, mais bon. Les personnages sont bien fait et son tous hyper attachant.
Point noir :
En dehors de petite broutille, il n'y en à qu'un qui est vraiment énorme. Le dernier épisode est vraiment mauvais. Ce n'est pas que la fin soit nul, mais comme on a un mal de chien à comprendre ce qui se passe à cause des allez et retours dans le temps, on en profite pas vraiment. Et puis, au point où ils en étaient, ils auraient pus continuer l'animé sans problème.
Conclusion :
C'est un bon animé pour tous ceux qui aiment rire avec l'univers des tueurs à gage et qui n'ont pas peur quand ça part dans tous les sens.
Date de dernière mise à jour : 04/12/2018