Bamboo Blade
Bamboo Blade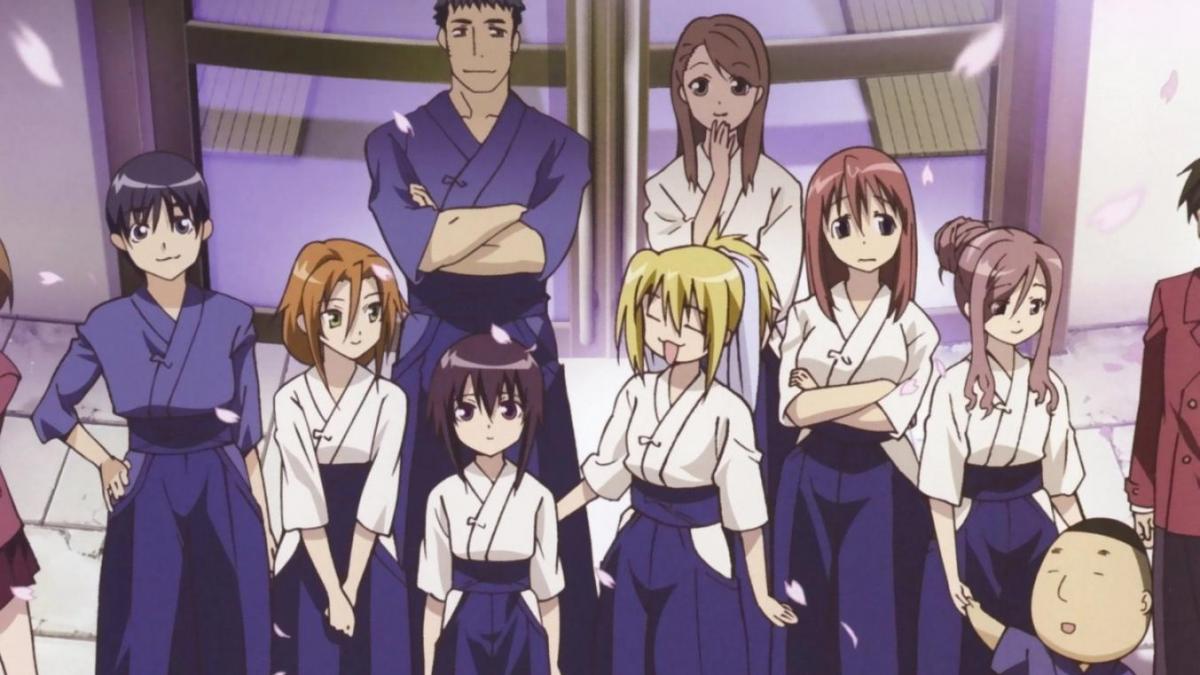 Article
Aujourd'hui on s'attaque à Bamboo Blade !
La petite histoire :
C'est à l'origine un manga scénarisé par Totsuka Masahiro, aussi scénariste de Haru Polish et d'une œuvre encore en cours : Master Grape. Ce manga est dessiné par Igarashi Aguri, aussi auteur de quelques one shot et de la série Saki - shinohayu - the dawn of age, toujours en cours depuis 2013. Le manga a commencé en 2004 et s'est terminé en 2010 après 14 volumes. Entre temps, deux autres séries de Bamboo Blade sont sorti en manga, mais dessiné par d'autres mangaka, Bamboo Blade B et Bamboo Blade C. En France, la série original est édité par Ki-oon.
L'animé est sorti en 2007 et compte 26 épisodes.
Personnage et Scénario (Ma vision de l'époque) :
Alors, déjà le nom : Bamboo pour les Shinaï, les sabres en bambou utilisés pour le kendo et Blade pour la passion de l'héroïne de l'histoire, fan des séries Tokusatsu qui pullulent par centaines comme des mites au Japon.
Bon, ensuite l'héroïne s'appelle Tamaki Kawazoe, élevé dans un dojo et qui pratique le kendo depuis son enfance. Elle est de loin la plus forte du club de kendo, professeur compris. Elle est assez timide et ne veux au départ pas rejoindre le club.
Viens ensuite le professeur, membre du club dans sa jeunesse, Kojiro, un type toujours fauché à qui il n'arrive que des tuiles et qui est obligé de parier sur la victoire de ses élèves pour trouver de quoi manger.
Kirino Chiba est la présidente du club et la seule à être vraiment régulière depuis le début du club.
Tout le contraire de son ami Sayako Kuwahara, qui passe généralement la moitié de l'année en absente à cause de son caractère artistique. Avec Tamaki, d'autre première année comme celui qui a mené tout les autres au club : Yuji Nakata, ami d'enfance de Tamaki et ancien membre du club de kendo dans son collège.
Dan-kun, amené par son ami Yuji, débute et amène sa petite amie, étonnamment jolie à côté de lui, Miyako, surnommé Miya-Miya et la plus sadique du club. Enfin, Satori finira par les rejoindre.
Pour l'histoire, au début de sa deuxième année, Kirino se retrouve toute seul au club de kendo. Heureusement, Yuji arrive avec Dan, rejoins ensuite par Miya-miya. Mais même avec le retour de Sayako, il manque toujours un membre pour former une équipe de fille. C'est à ce moment que Tamaki entre en scène et que l'histoire commence.
Les personnages sont assez attachants, même s'ils sont parfois un peu vides. Les gags sont malheureusement assez mauvais pour la majorité, même si l'animé conserve une certaine bonne humeur.
Points noirs (Vision de l'époque):
Les graphiques sont plutôt mauvais, mais pas catastrophique. En tout cas pas au point de l'opening vraiment catastrophique. Il y a également des grands moments de vide totale dans l'animé qui sont terriblement ennuyant. Enfin, la fin est un vrai fiasco, mais a au moins le mérite de sceller l'animé.
Conclusion :
Bref, malgré une sorte de bonne humeur, on a du mal à trouver beaucoup de choses intéressantes autre que des bases de kendo. C'est un animé vraiment moyen, voir mauvais alors que le début partait bien.
Date de dernière mise à jour : 14/11/2018