Flavors of Youth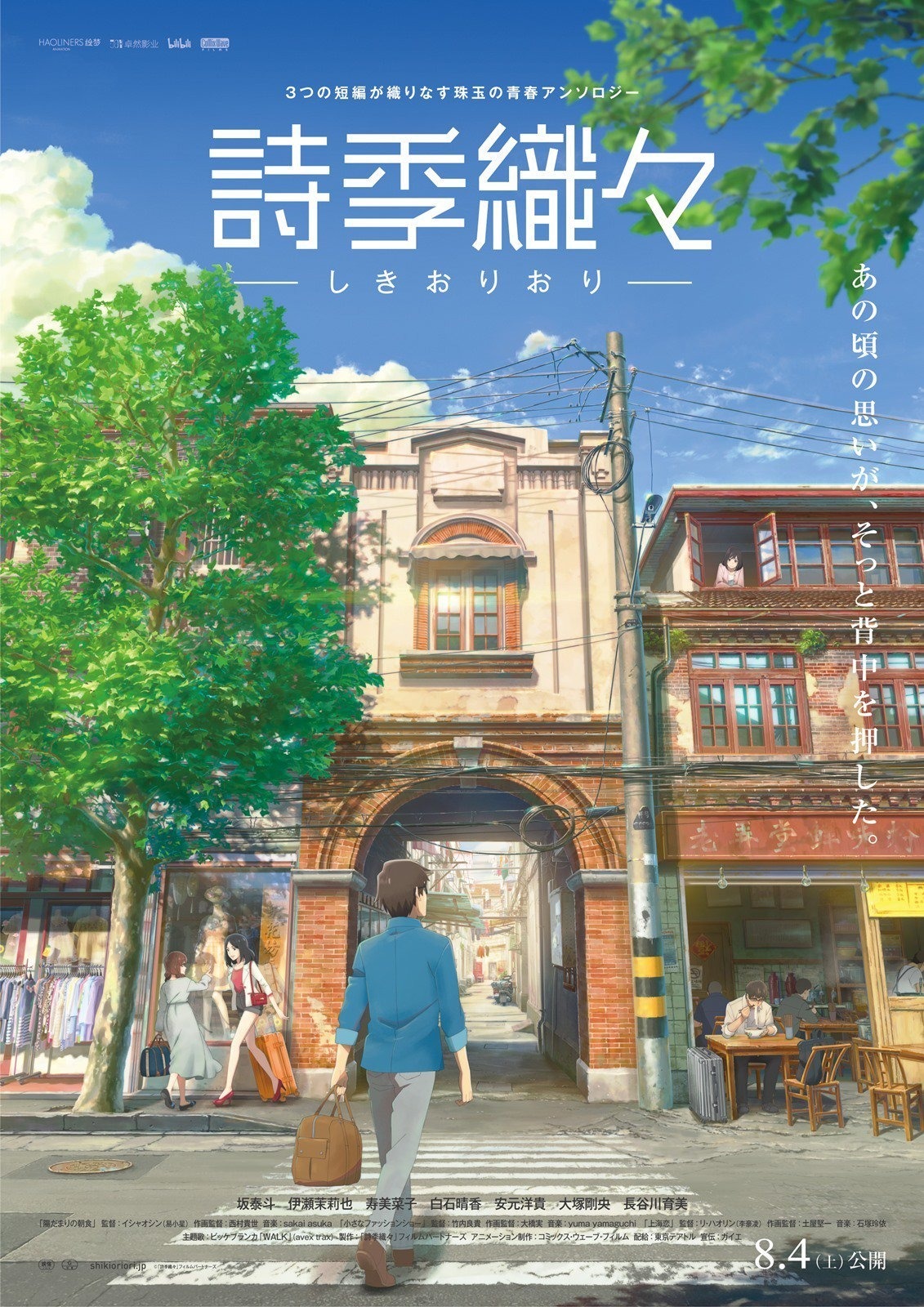 Article
On s'attaque aujourd'hui au dernier film du studio créateur de Your Name : Flavors of Youth.
La petite histoire :
Ce film est une collaboration entre le studio japonais CoMix Wave, dont la dernière création étée le magnifique Your Name et le studio chinois Haoliners Animation League.
Il est produit par le site chinois Bilibili.
Il est sorti le 4 Août 2018 et licencié en France, comme au Japon par Netflix.
Il dure 74 minutes.
Il porte plusieurs noms : Sì shì qīngchūn, littéralement : « Quatre styles de jeunesse » en Chine, Shikioriori, soit « Poème des saisons tissés ensemble » au Japon et Flavors of Youth, c'est à dire "Saveurs de la jeunesse" pour le reste du monde.
Petite dédicace aux personnes qui laissent des commentaires sur la page Allociné du film : merci de vérifier vos sources, Makoto Shinkai (Your Name) n'a pas touché ce film.
Personnage :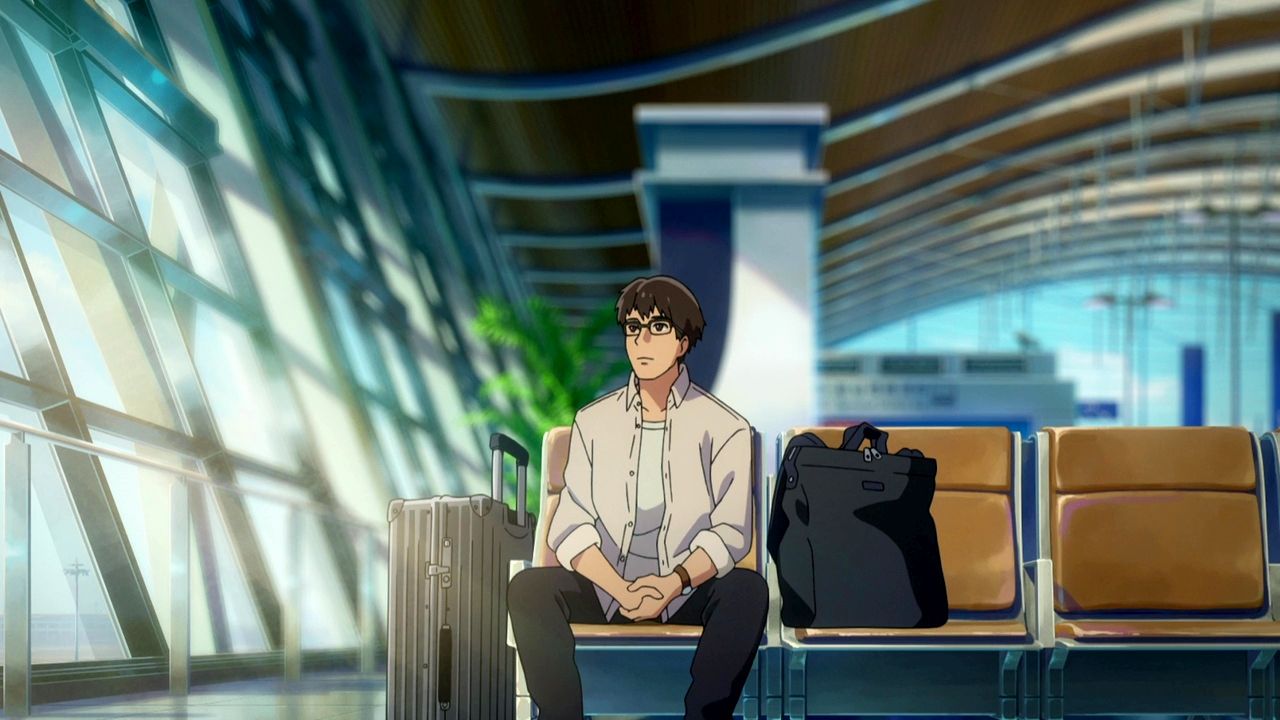 Les Nouilles de riz
Xia Ming est le personnage principal de cette histoire. C'est un travailleur à la mode Salaryman qui a quitté sa campagne natale pour Pékin. Il a un souvenir tout particulier avec sa grand mère, ce qui l'a plongé dans une passion très particulière : les nouilles de riz. C'est quelqu'un de très nostalgique qui a une vision très romanesque de ce qui l'entoure. J'aime beaucoup ce personnage, que je trouve personnellement très touchant.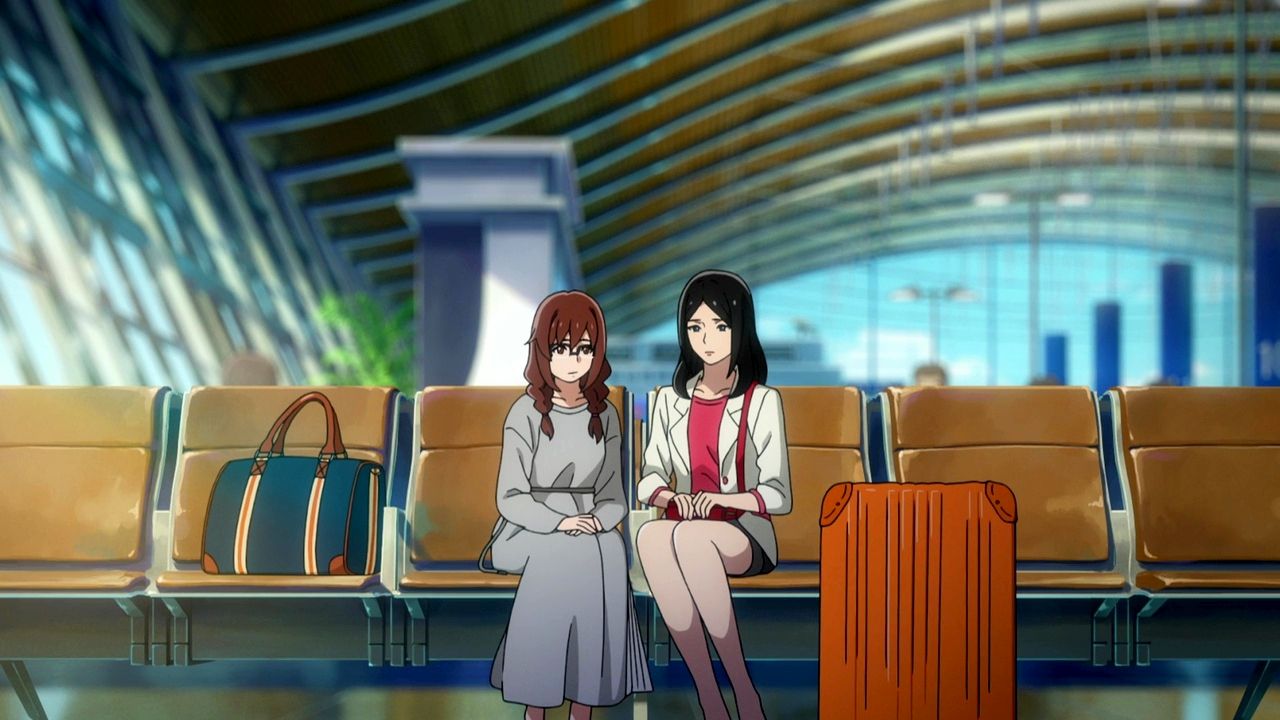 Un petit défilé de mode
Yi Ling est l'héroïne de cette seconde histoire. Orpheline, elle est devenu mannequin avant de récupérer sa petite sœur, de qui elle avait été séparé suite à la mort de ses parents. Elle souhaite garder la face et ne renonce à rien pour rester sur le devant de la scène. Elle s'entend bien avec Steve, son manager.
Lu Lu est la petite sœur de Yi Ling. C'est une fille discrète et timide qui aime rester dans l'ombre. Douée de ses mains, c'est quelqu'un de très gentil qui s'inquiète beaucoup pour sa grande sœur. Elle s'entend elle aussi très bien avec Steve.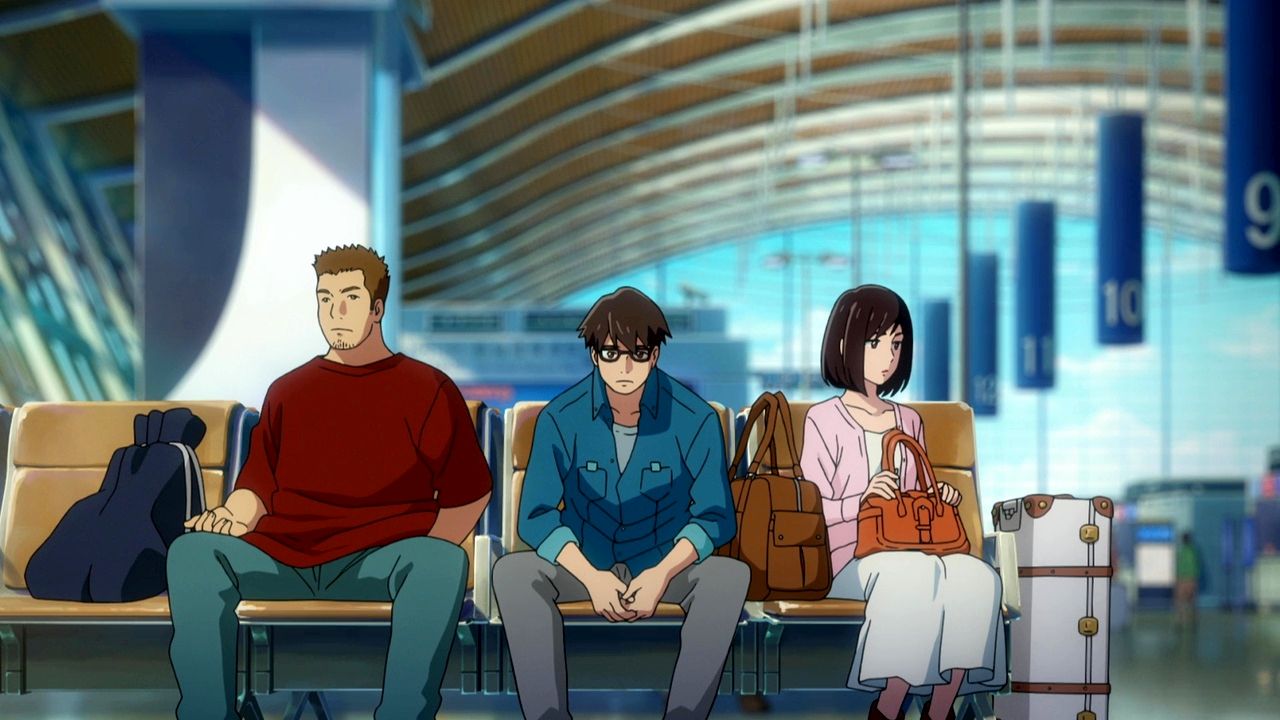 Amour à Shanghaï
Li Mo est un jeune architecte de Shanghai, fraîchement partie de chez ses parents sur un coup de tête. Il a grandis dans les vieux quartiers et vit dans le souvenir d'une romance inachevée.
Xiao Yu est l'amie d'enfance de Li Mo. C'est une fille joyeuse et quelque peu taquine. Elle n'en reste pas moins sentimentale et très courageuse. C'est un personnage que j'aime beaucoup de part son imagination et sa vision romantique des choses.
Scénario :
Les Nouilles de riz
Xia Ming est un jeune salarié de Pékin. Par une journée de pluie, il regarde le métro et se souvient de son enfance. Il revoit sa grand mère et la passion qu'elle lui a transmise : les nouilles de riz. Il parcourt son passé à la recherche d'un instant de plaisir, tel que celui que lui procurait le fait de manger des nouilles en observant la fille de ses rêves alors qu'il allait au collège. Le temps passe… Les nouilles ont bien changée…
Ce scénario est de Jiaoshou Yi Xiaoxing. C'est une histoire très forte et très touchante qui par l'intermédiaire d'un simple bol de nouille nous sert un immense plat de sentiment de nostalgie. Pour peu que vous ayez facilement l'âme mélomane, vous vibrerez sans problème dans cette magnifique histoire.
Un petit défilé de mode
Yi Ling est une mannequin. Elle vit avec sa petite soeur Lu Lu depuis quelques temps. Mais étant en concurrence avec des filles toujours plus jeunes, elle voit sa place au soleil disparaître petit à petit. Elle se mettra donc tout faire pour la retrouver, au détriment de sa propre soeur et ceux malgré les bons conseils de Steve. Comment le parcours de nos deux soeurs évoluera-t-il ?
Ce scénario est de Yoshitaka Takeuchi. Bon, il faut avouer que c'est loin d'être aussi touchant que la première histoire. La conclusion est un peu simpliste, même si je la trouve très agréable. Il touchera peut être les personnes plus attachées à leur famille…
Amour à Shanghaï
C'est dans les vieux quartiers de Shanghai que Li Mo a grandis, accompagné de ses amis d'enfances. Quelques années plus tard, il est devenu architecte dans le nouveau Shanghai, mais se retrouve seul dans un nouvel appartement suite à un coup de tête. Il est obnubilé par le vieux Shanghai, ce qui lui pose des problèmes dans son travail. Alors qu'il défait ses affaires, il tombe sur une vieille K7 (les plus jeunes, regardez sur Google ce que c'est) et son meilleur ami lui apprend que c'est la dernière que lui a envoyé leur amie d'enfance Xiao Yu. Seulement, celle-ci à pris une autre chemin qu'eux. Et si cette K7 avait pu changer le cours du temps ?
Ce scénario est de Li Haoling. C'est une magnifique histoire d'amour qui se plonge dans les vieux quartiers et le côté très communautaire de ceux-ci. Non seulement l'histoire est touchante, mais j'apprécie tout particulièrement l'utilisation des K7, sorte de lettre d'amour des années 90. J'ai trouvé cette histoire très touchante et je pense que ce sera le cas de tous ceux qui aiment les choses romantiques.
Enfin, il faut parler de la conclusion. Car ne vous y trompez pas, après le générique, vous aurez le plaisir d'avoir droit à une conclusion reliant les trois histoires.
Nous reparlerons des scénarios plus tard, mais je dois tout de même noter que ce format de courts métrages mis les uns à la suite des autres me rappelle le film 5 Centimètre par Seconde du studio CoMix Wave, même si ce dernier était bien plus romantique.
Graphisme :
Il y a du bon dans ce film. Déjà, on sent tout de suite ce design général si particulier qui nous replonge dans l'émotion de Your Name. Je ne parle même pas des trames de fonds et autres paysages absolument magnifiques. Il nous faut également aborder le thème des nouilles. En effet, un extrait de ce film a beaucoup circulé sur le NET : les nouilles du premier court métrage. Cette partie est tout simplement divine, car elle présente les choses un peu à la Food War, mais à un niveau graphique exceptionnel. De la même façon, j'aime beaucoup le chara design du premier court métrage.
Il y a pas mal de 3D, mais l'intégration est vraiment super bien faite, si bien qu'un "moldu" sera totalement incapable de faire la différence.
Point noir :
Bon, déjà les scénarios manquent un peu de profondeur. De plus, les deux derniers cherchent une complexité particulière dans un format où il faut aller à l'essentiel pour toucher le cœur des gens. Mais j'y reviendrais.
Graphiquement, il faut malheureusement dire qu'il y a des points noirs. Si la première histoire est très bonne, les autres sont affublées d'un mauvais chara design, qui manque franchement d'impact.
Enfin, il n'y a aucun OST qui se démarque, ni même un opening particulier. C'est vraiment du gâchis sur ce point, car certaines scènes auraient pus devenir excellente grâce à cela.
Bref, si je suis si critique avec ce film que j'aurais surement trouvé excellent dans d'autre circonstance, c'est qu'il est le nouveau né du studio qui a pondu Your Name. Force est de constater qu'il ne fait pas le poids, que ce soit en scénario ou en graphisme. On peut tout de même tempérer en se disant que c'est une coopération avec un studio chinois…
Conclusion :
Flavors of Youth est un bon film pris dans son individualité. Oubliez qu'il est fait par le studio de Your Name et vous y verrez un film d'animation plutôt touchant. Il est loin d'être mauvais en soit et attend assez souvent son but, même s'il n'est pas à la hauteur de ce à quoi on pouvait s'attendre. Je conseille ce film à tous, mais surtout à ceux qui avaient particulièrement aimé 5 Centimètres par Seconde.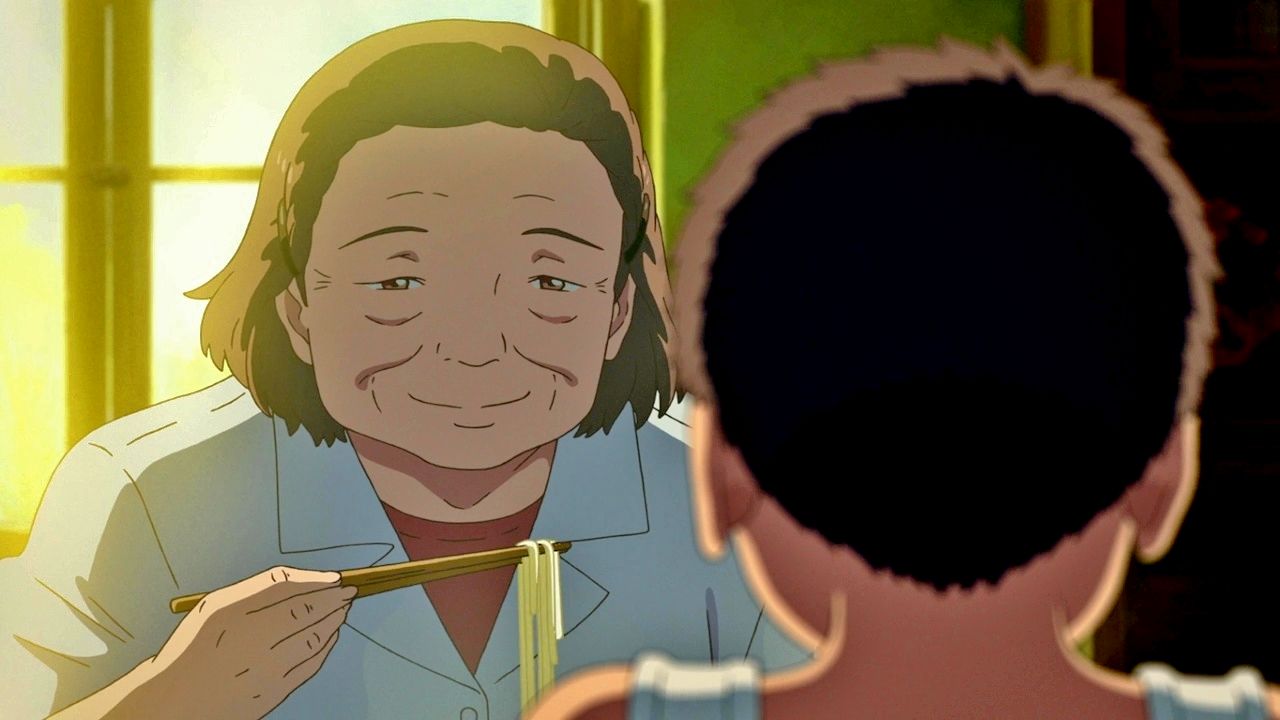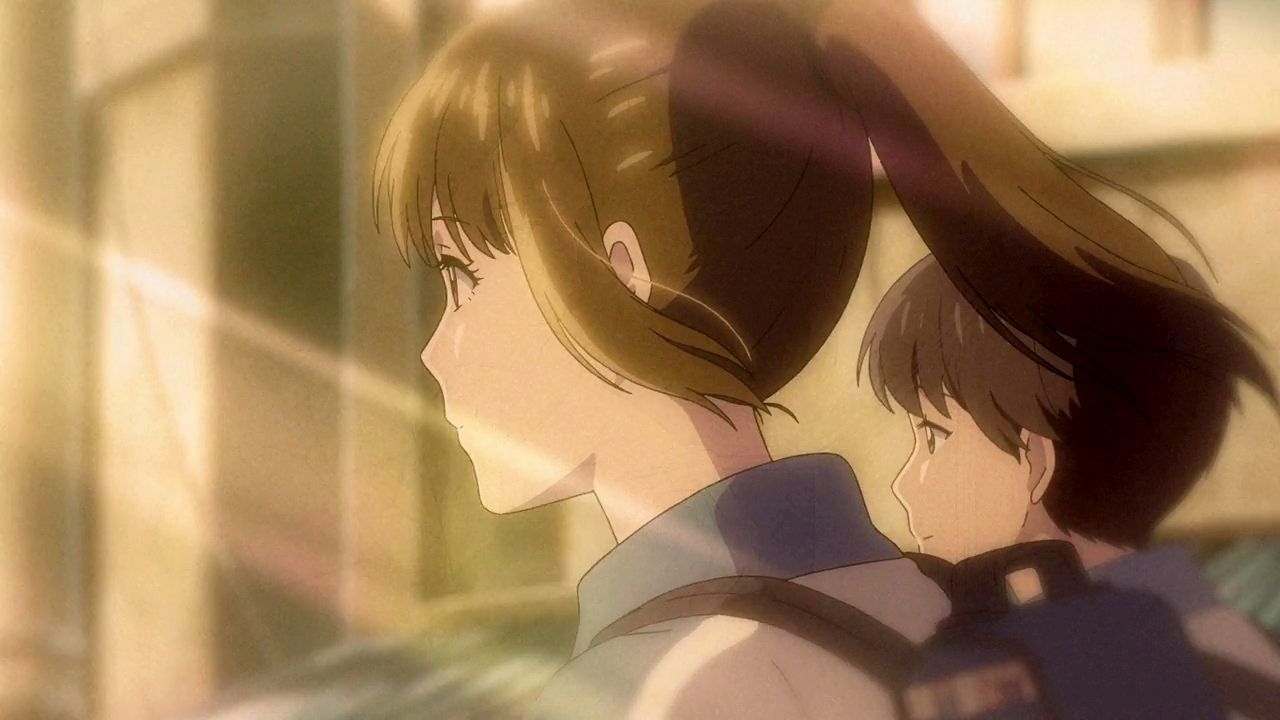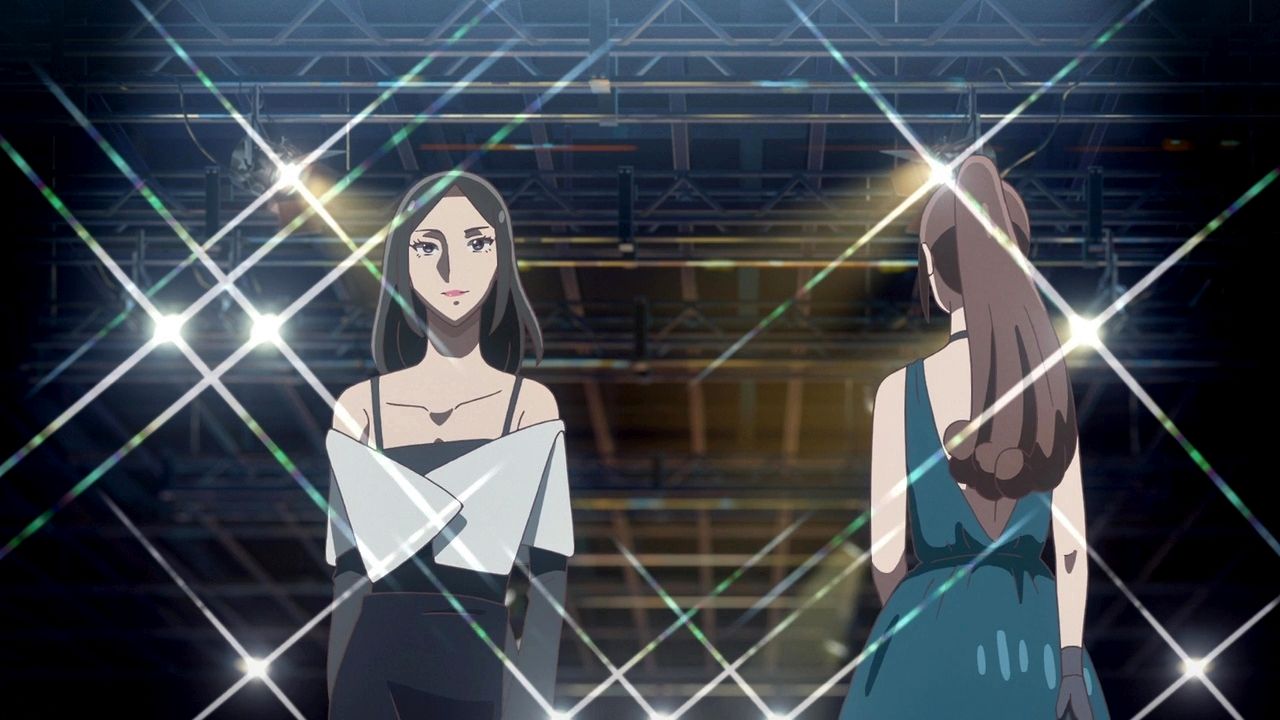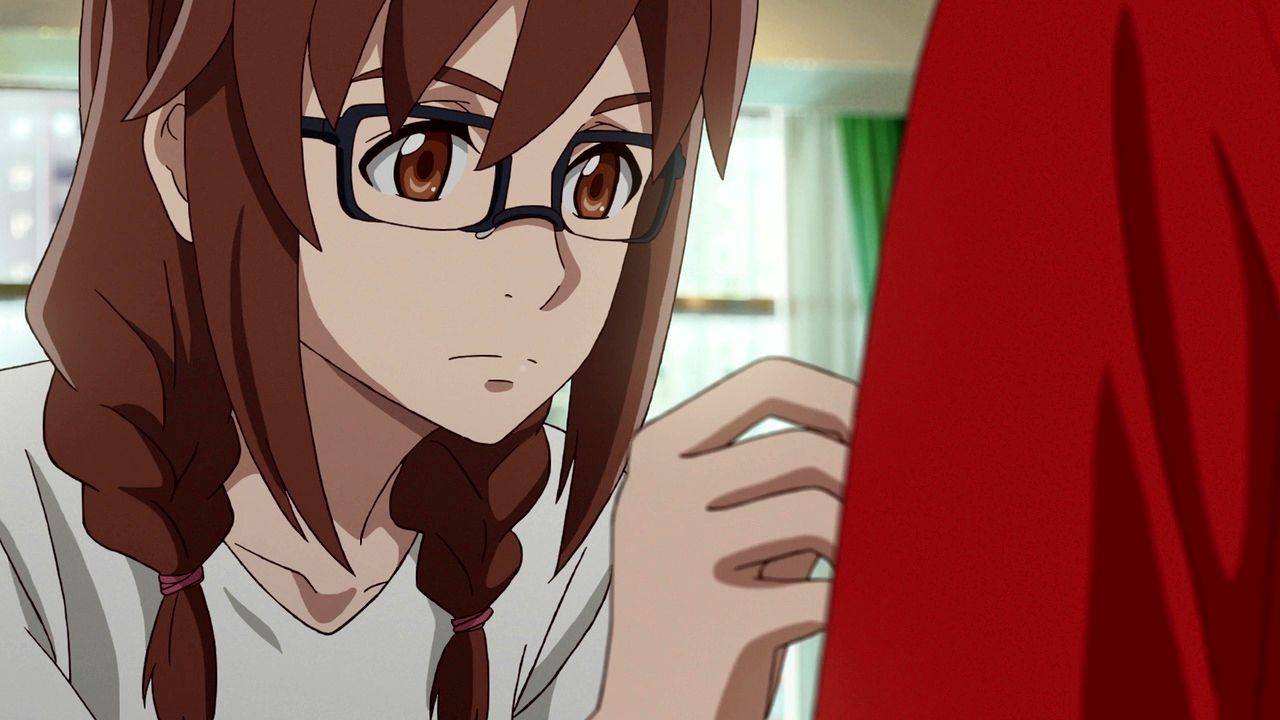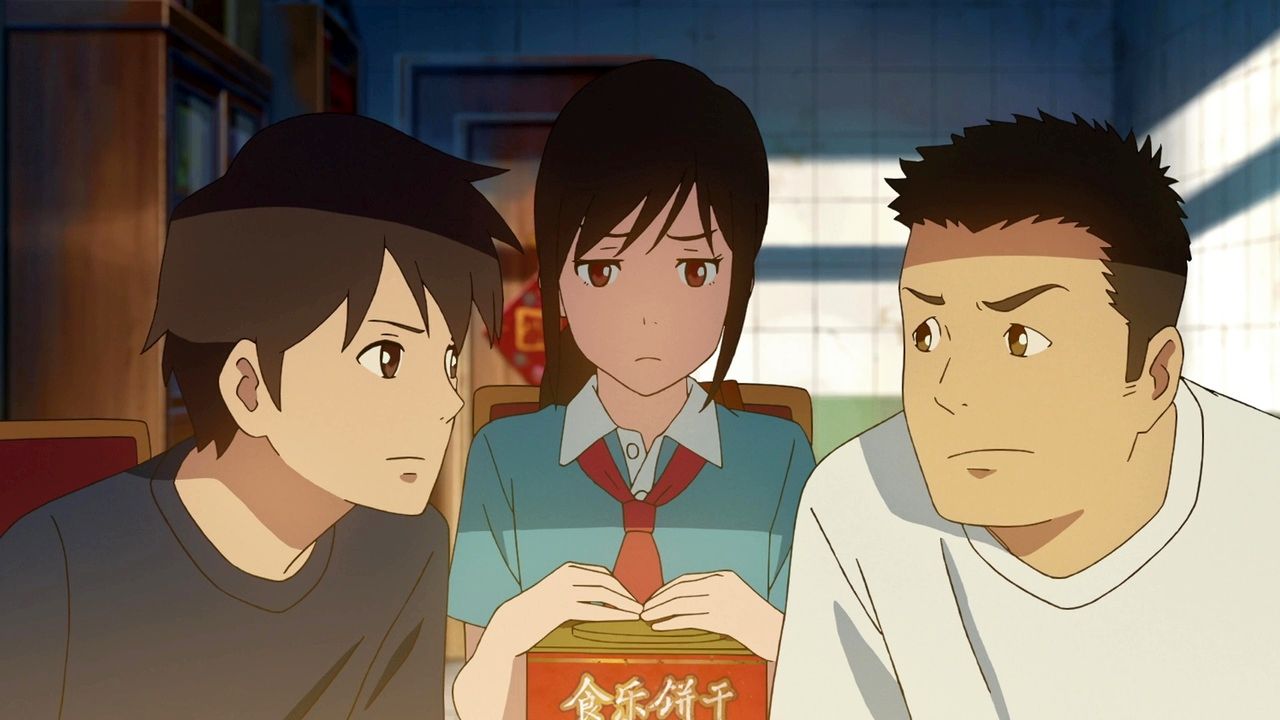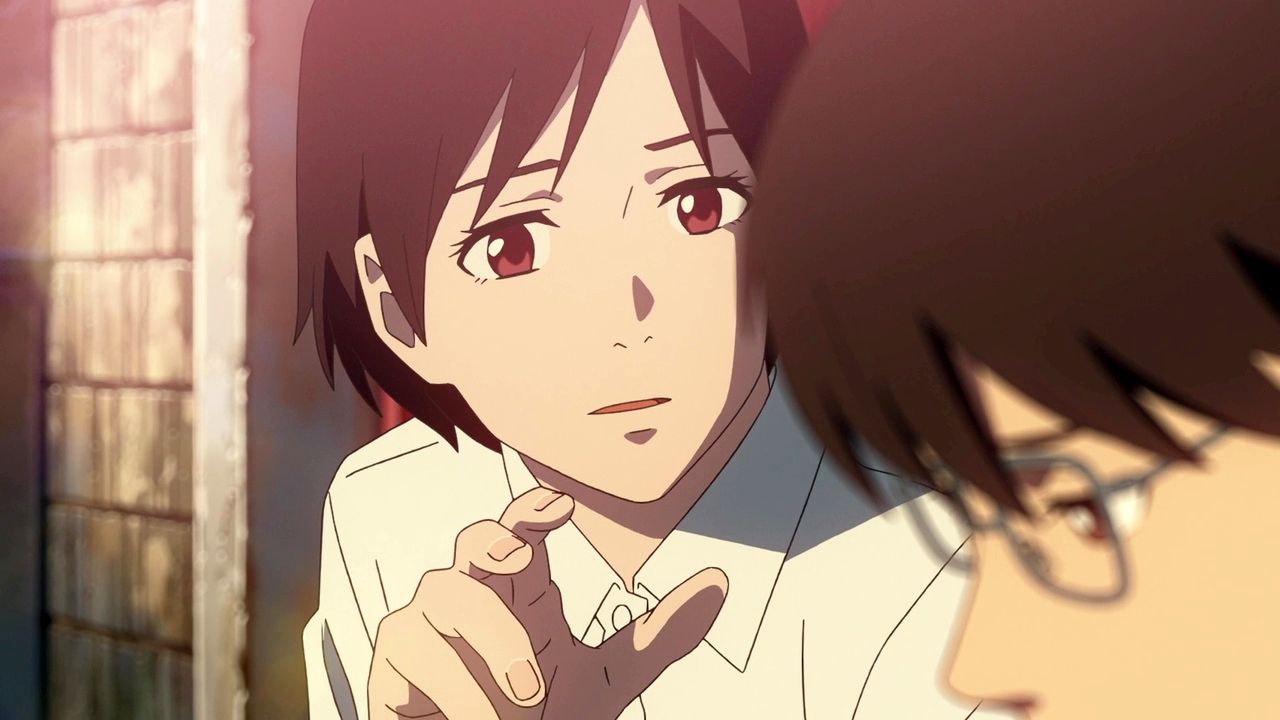 Date de dernière mise à jour : 07/03/2019