Kikou Ryouhei Mellowlink
Kikou Ryouhei Mellowlink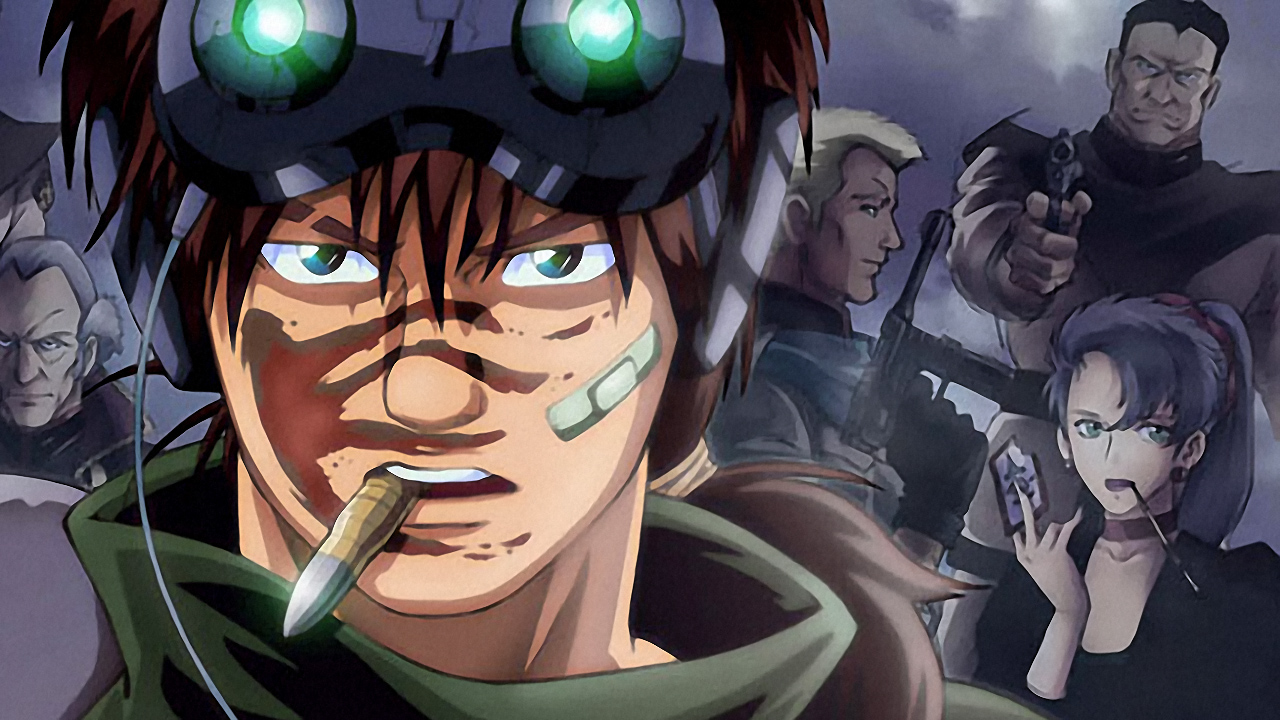 Article
Aujourd'hui on s'attaque à Kikou Ryouhei Mellowlink.
La petite histoire :
Tout commence en 1983 jusqu'en 1984 avec Sôkô Kihei Botomuzu ou en anglais Armored Trooper VOTOMS en 50 épisodes.
Il a été adapté en manga par Minoru Nonaka, là encore de 83 à 84 pour 4 tomes.
En 1985 sort l'OVA The last Red Shoulder en 1 épisode de 50 minutes.
L'OVA The Big Battle sort en 1986 pour 60 minutes.
The Red Shoulder Document : Roots of Ambition sortira là encore pour 60 minutes en 1988.
L'OVA qui nous intéresse : Armor Hunter Mellowlink sort entre 1988 et 1989 pour 12 épisodes.
Shining Heresy sortira en 5 épisodes en 1994.
L'anime Armored Trooper VOTOMS : Pailsen Files sort entre 2007 et 2008 pour 12 épisodes.
Le précédent anime sera adapté en novel en 2009 par Sotsukasa Yoshikawa.
Le film d'animation Armored Trooper VOTOMS: The Pailsen Files Movie sort en 2009 en 118 minutes.
L'OVA Phantom Chapter sort en 2010 pour 6 épisodes.
Carse: Irvine sortira là encore en 2010 en 50 minutes.
Toujours en 2010, l'OVA Votoms Finder sort en 50 minutes.
Enfin, l'OVA Alone Again sort en 2011 en 50 minutes.
Personnage :
Mellowlink Arity est le héros de cette histoire. Combattant spécialisé dans les AT, il n'a peur de rien et utilise un canon anti-AT surdimensionné. Il parle peu, mais est particulièrement efficace. Il veut venger ses camarades des officiers qui les ont sacrifiés pour voler et revendre des AT.
Lulucy Ramon est une jeune femme mystérieuse qui semble avoir pris Mellowlink en affection. Charismatique, elle a beaucoup de caractère et n'hésite pas à prendre des risques pour suivre ses idées.
Keak Carradine est un lieutenant du service de renseignement. Toujours impliqué dans les conflits, il donne de temps à autre un coup de main à Mellowlink. C'est là encore quelqu'un de très mystérieux.
Scénario :
Mellowlink est le seul survivant de toute son escouade, sacrifié pour couvrir la retraite de l'armée et couvrir un détournement de ressource. Sorti de l'enfer, il a bien l'intention de retrouver tous les hauts gradés impliqués dans le complot pour leur faire vivre un dernier enfer. Parviendra-t-il à mettre un terme à sa vengeance ?
Le scénario est simple, mais redoutablement efficace. Pour une époque où les anime font généralement 50 épisodes, ce titre est incroyablement dynamique grâce à ce scénario. S'il n'est pas très profond ni particulièrement remplis de retournement de situation, l'univers complexe et les combats particulièrement bon font le reste.
Graphisme :
Nous sommes en 1988. Pour son âge, la qualité est au rendez-vous. Le design est d'époque, tout comme le charadesign. Les scènes de combat sont vraiment excellentes. Le rythme est assez lent, mais cela colle aussi bien à l'époque qu'à l'atmosphère très mélancolique / dramatique du titre. Un titre bel et bien digne de la Sunrise.
L'opening : Soldier Blue est vraiment très appréciable. Les OST sont très bien choisis.
Point noir :
Évidemment, ce titre est vraiment dans son époque. Il faut vraiment le remettre dans son contexte pour l'apprécier à sa juste valeur.
Le scénario peut sembler un peu simple, toutefois il est à mon sens largement suffisant au vu de la façon dont le titre est construit.
Conclusion :
J'ai beaucoup aimé Kikou Ryouhei Mellowlink. C'est un titre rétro, méca et complètement orienté combat avec un personnage principal charismatique et un univers complexe très plaisant. Je le conseille aux fans de rétro orienté méca.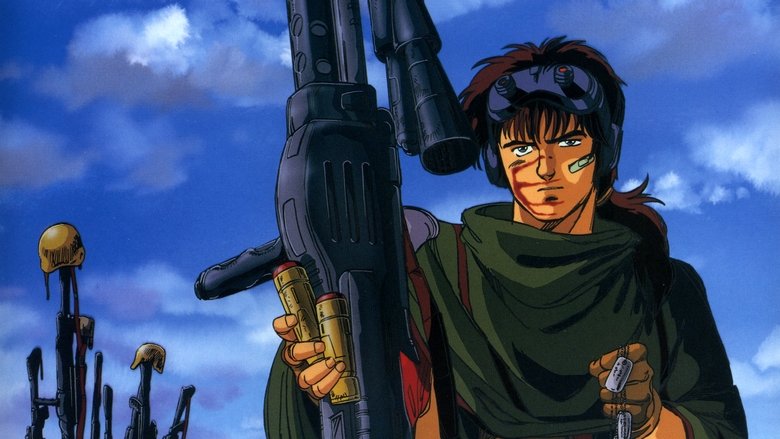 Date de dernière mise à jour : 23/12/2021