FATE/Zero
FATE/Zero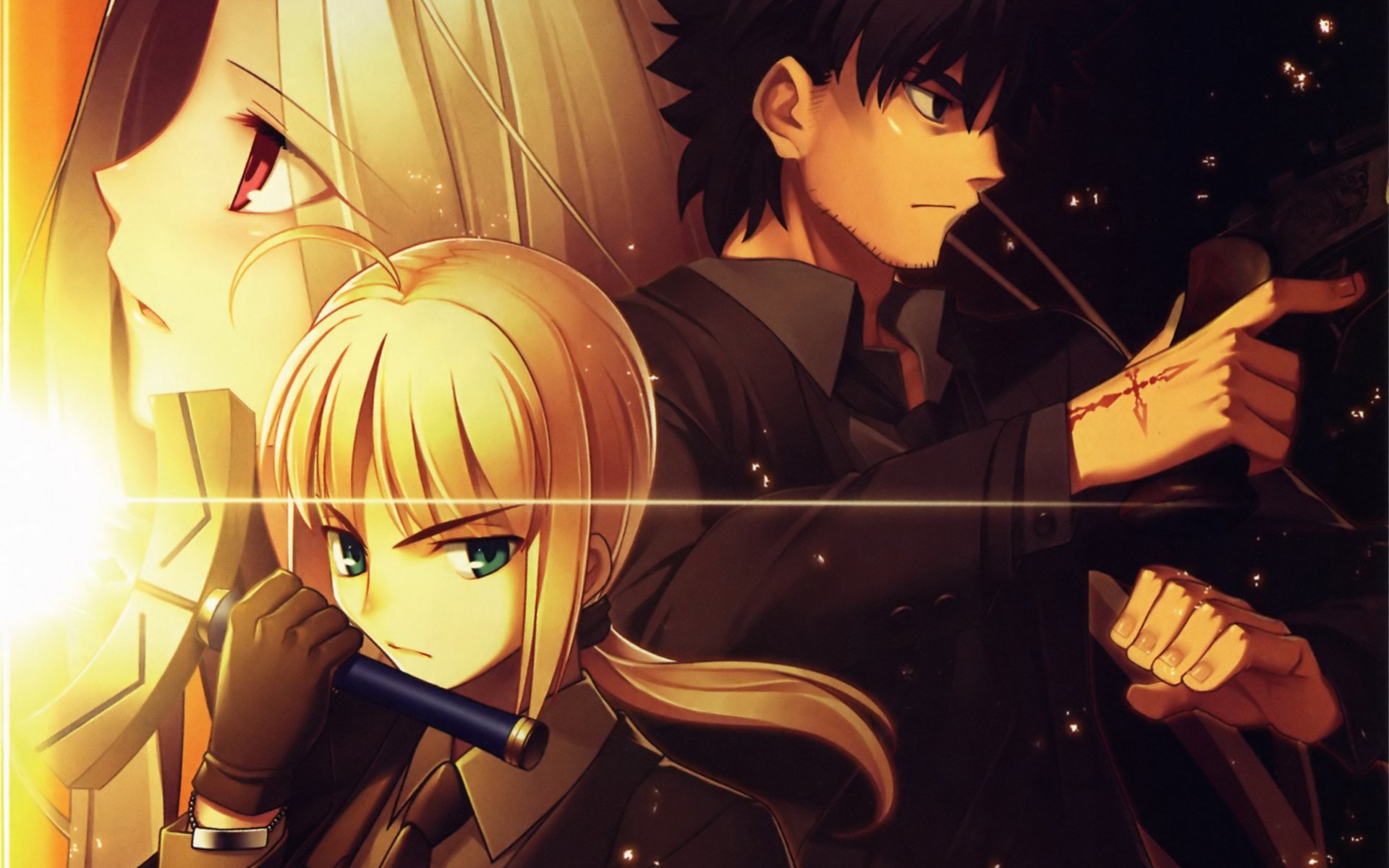 Article
Aujourd'hui on parle de Fate Zero ! L'animé tiré du Light Novel de Gen Urubochi sortit en 2006.
Tout d'abord, pour les non-initiés à la série FATE, parlons un peu du principe.
Principe : (oui, c'est une nouvelle rubrique !)
Pour faire simple, le St Graal existe réellement et il pourrait selon la légende exaucer n'importe quel souhait. Ainsi, touts les 7 ans, des maîtres sont choisis parmi les plus grands mages de la planète ou parmi les êtres les plus « outside ». Ces maîtres reçoivent 3 sorts de commandements qui leurs permettent de soumettre totalement à leurs volonté des esprits invoqué et choisis par la volonté du graal lui-même. Ces esprits ne sont autres que les plus grands guerriers d'autrefois ! Une fois que les 7 esprits ont trouvés leurs maitres, ils doivent combattre jusqu'à ce qu'il n'en reste qu'un. Là aussi, il y a plusieurs règles : un maitre qui utilise ses 3 sorts de commandement perd la possibilité d'obtenir le Graal et donc n'est plus un maitre. Si le maitre meurt, l'esprit disparait lui aussi. Si l'esprit meurt, le maitre perd la possibilité d'obtenir le Graal, mais il conserve ses sorts de commandement. Un esprit dont le maître à était tué peut choisir de s'allier à un maître dont l'esprit à était vaincu. Et enfin, cette guerre est supervisé par l'église qui couvre les combattants et protège les perdants.
Scénario :
Emya Kiritsugu est un assassin professionnel. Son but : sauver le monde de la violence en privilégiant le plus grand nombre. Pour cela, à l'aide de l'homonculus Irisviel von Einzbern, qui est également sa femme, de sa protégée et femme de main Maya et de l'esprit SABER, il doit tout faire pour conquérir le Graal. Mais parmi tous les participants, tous ont plus ou moins une bonne raison de se battre. Chacun possède une classe bien définit, tel que ASSASSIN, ARCHER, LANCER, ETC… Les combats font rage et chacun à sa propre stratégie, sa propre vision de l'honneur. Les tentions entre maître et esprits se créaient, les affrontements déchirent la ville et la haine au sein de la famille Tosaka n'arrange rien à cela. Cela nous donne un scénario magnifique où l'on ne sait plus qui soutenir, où tout peut arriver.
Graphisme et autres :
Autant que les graphiques de FATE Stay Night étaient loin d'être mal fait, autant que ceux de FATE Zero sont juste sublime ! Les combats sont juste dément et la finesse et la réalité des graphismes y ajoute un côté réel et excitant qui manque à la plupart des animés récent ou non. Le rythme est bien construit, à peine on commence à trouver le stress des combats pesant que l'on s'évade dans une partie plus calme. L'univers ultra complexe du Light Novel étant sur ce point, utilisé parfaitement pour éviter le côté incompréhension et le côté chiant des épisodes explicatifs. Sur ce point, c'est un véritable chef d'œuvre.
Points noirs :
Le seul et unique point négatif que je trouve, c'est le manque de clarté au niveau de la période de l'histoire en elle-même. Ainsi, on se retrouve à avoir un doute sur l'époque exacte de l'histoire. Simple précision : FATE Zero se passe quelques années avant FATE Stay Night.
Quelques plus :
En plus des graphismes démentiels, nous retrouvons quelques détails intéressant et inédit, tel que le décompte à la fin des épisodes qui remplace le traditionnel « To Be Continued… », « A Suivre… » Ou encore « dans l'épisode suivant ». Ce compte à rebours est d'une redoutable précision, ce qui en dit long sur le phénomène qu'avait provoqué la sortie de la série FATE en LN à l'époque.
Conclusion :
C'est vraiment un animé que j'ai adoré. Je conseil tout de fois de regarder Fate Stay Night avant, pour éviter qu'il souffre trop de la comparaison. Je le conseil aux fans de shonen, de seinen ou encore aux fans de Survival Game. L'univers est construit avec une tel tension interne qu'il est impossible de s'ennuyer. Cet animé est vraiment très bon et mériterait une reconnaissance plus importante que simple « épisode de la série FATE ».
Date de dernière mise à jour : 15/04/2018