Brynhildr in the Darkness
Article
Aujourd'hui on s'attaque à un anime étonnant : Brynhildr in the Darkness !
La petite histoire :
Cette histoire est à l'origine un manga écrit par Lynn Okamoto (également auteur de Elfen Lied) entre 2012 et 2016. Il compte 18 tomes publiés chez Delcourt Tonkam.
L'anime est sorti en 2014. Il compte 13 épisodes et 1 OAV et est licencié pour le streaming par ADN et pour le format DVD/Blue-Ray par Kaze.
Il est aussi appelé Gokukoku no Brynhildr.
Personnage :
Nous nous retrouvons dans un véritable casting d'anime ecchi traditionnel. Pourtant, c'est un peu plus compliqué que ça...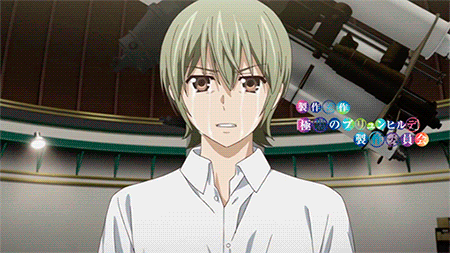 Murakami Ryôta est le héros de cette histoire. Amoureux depuis son enfance d'une certaine Kuroneko, disparue depuis, il est passionné par les étoiles et l'astronomie. Il aimerait prouver l'existence des aliens. C'est quelqu'un de très gentil qui cherche toujours à aider les autres.
Kuroha Neko est une simple lycéenne transférée. Tout du moins en théorie, car c'est en faite une sorcière aux pouvoirs télékinétiques surpuissants. Très gentille par nature, elle s'attache à Murakami, pour qui elle en pince. Elle s'occupe de sa meilleur amie Tachibana. Ses pouvoirs consomme sa mémoire, ce qui explique qu'elle oublie souvent beaucoup de chose, la rendant parfois un peu bizarre.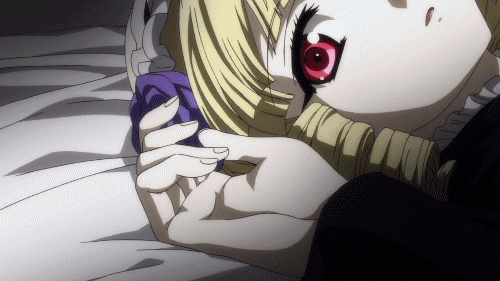 Tachibana Kana est une sorcière très puissante, mais tétraplégique. Elle a des visions du futur, mais ne peut plus rien faire seul. Elle communique grâce à un clavier électronique qui parle à sa place. C'est une fille qui s'inquiète avant tout pour Kuroha. Elle est très intelligente et très méfiante envers Murakami avec qui elle a un comportement tsundere.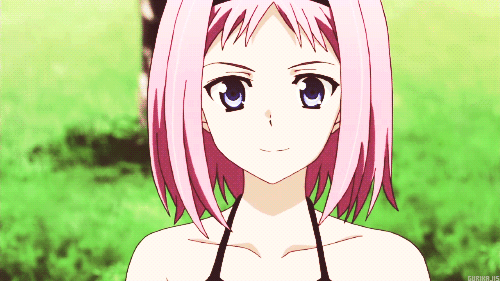 Kazumi Schlieren-Sauer est une sorcière spécialisée dans le piratage informatique. Elle est très intelligente et possède un caractère bien trempé. Un peu perverse, elle aime clairement Murakami dès le début, mais le cache à sa façon. C'est une fille très intelligente et très vivante. J'aime beaucoup ce personnage.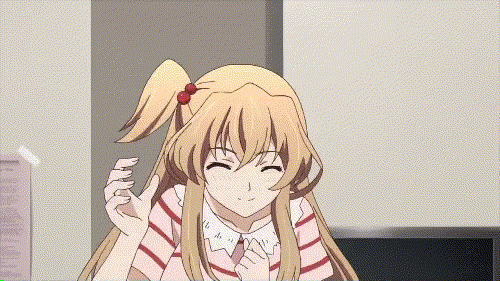 Takatori Kotori est une sorcière possédant un pouvoir de téléportation. Elle est très gentille, très naïve et un peu simplette. Elle est d'un naturel souriant et agréable. Elle est souvent jalousée par les autres à cause de la taille de ses seins.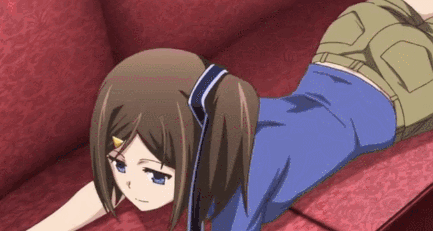 Wakabayashi Hatsuna est la dernière arrivée dans le groupe. C'est une sorcière possédant le pouvoir de la régénération. Elle tombe amoureuse de Murakami et devient une sérieuse prétendante. Elle a un fort caractère qui s'exprime par des actes directes plutôt que par des paroles.
Les personnages sont plutôt profond, surtout pour les 3 principaux. Leurs conception va de paire avec l'univers très marqué. Cet anime est constitué en grande partie de personnage féminin, mais il est loin d'être un simple ecchi.
Scénario :
Lorsque Murakami était enfant, il trainait souvent avec une certaine Kuroneko, dont il était amoureux, passionnée par l'astronomie. Elle cherchait à prouver l'existence des extra-terrestres. Mais un jour, nos deux personnages tombent du haut d'un barrage. Murakami s'en sort, mais Kuroneko disparaît sans que personne n'ose lui dire ce qu'il s'est passé.
Plusieurs années plus tard, alors que Murakami est devenu un brillant lycéen qui cherche à se spécialiser dans l'astronomie, il rencontre une étudiante transféré qui ressemble comme deux gouttes d'eau à Kuroneko : Kuroha Neko. Mais celle-ci ne se souvient pas de lui et lui explique qu'il va mourir dans la journée. Je vous passe les détailles, mais à la fin de la journée, alors que Murakami accepte enfin le fait que Kuroha n'est pas son amie d'enfance, la prédiction se réalise. Mais Kuroha intervient et sauve de justesse notre héros. Nous apprenons alors que Kuroha est en faite une sorcière créée par "le centre". Elle s'est échappée avec Tachibana et cherche à vivre libre ses derniers jours de vie, car elle a besoin d'une pilule par jour pour vivre, sans quoi elle se liquéfie. Murakami décide de les aider et entre ainsi dans un monde mêlant extra-terrestre, pouvoir surnaturel et jolie fille. Réussira-t-il à sauver ses amies ? Quel est donc l'objectif du centre ? Quel terrible secret se cache derrière les pouvoirs des sorcières ?
Alors qu'on pourrait s'attendre à un ecchi, cet anime est un pure seinen qui égale Elfen Lied sur beaucoup de point. Le scénario et l'univers semblent un peu tirés par les cheveux, mais ils sont en faite plutôt bien conçu et laisse en permanence une part de mystère qu'on cherche à éclaircir. Il pèse sur tout cet anime une ambiance lourde et une certaine peur de la mort de nos personnages principaux qui n'est vraiment pas sans rappeler le cruel Elfen Lied. Sur le point de la violence, je déconseille vraiment cet anime aux moins de 16 ans et ainsi qu'à ceux qui ne sont pas des habitués des seinen. Pour revenir au scénario, j'ai beaucoup apprécié la façon dont plusieurs éléments sont mélangés. C'est du bon travail.
Graphisme :
Pour un anime datant de 2014, les graphismes sont bons sans pour autant être exceptionnels. Il y a un bon design des personnages qui rajoute une dimension supplémentaire à nos personnages. En général, tout est assez sombre et sobre. Les scènes deecchi sont bien intégrées à l'histoire, mais j'en reparlerais. Les combats sont plutôt bien conçu, mais je mettrais là aussi quelques bémols.
Plus que l'anime en lui-même, l'aspect graphique qui m'a vraiment étonné, ce sont les openings. Déjà, il y a deux openings pour 13 épisodes, alors que c'est quelque chose de rare pour si peu d'épisodes. Ensuite, le premier opening est 100% instrumental alors que le second s'inscrit dans un registre hardcore, rappelant le deuxième opening de Death Note : What's Up Peaple ? du groupe punk Maximum The Hormone. Les deux openings sont bien conçus et participent pour beaucoup à la renommé de cet anime. Les OST sont plutôt bons et s'intègrent bien à l'anime.
Point noir :
Nous allons aborder les quelques points laissé en suspens plus haut. Les scènes de ecchi sont de bonne qualité, mais l'ambiance général de l'anime est si sombre qu'on ne profite absolument pas des scènes à leur juste valeur. C'est vraiment dommage, mais il semble que ce soit la marque de fabrique de Lynn Okamoto.
J'ai à peu près le même constat sur les combats. S'ils sont graphiquement "jolies" à voir, ils manquent vraiment d'impact et ne deviennent que de simple éléments scénaristique. C'est bien dommage, car ce n'est pourtant pas ce qui manque dans cet anime.
Enfin, j'ai peur que le scénario fasse trop pour beaucoup de gens. De plus, la façon dont il l'exploite limite beaucoup le nombre de spectateur.
Conclusion :
Brynhildr in the Darkness est un bon seinen sombre et plutôt gore. J'ai beaucoup aimé cet anime. Je le conseille aux fans de seinen et à ceux qui ont aimé Elfen Lied.
Date de dernière mise à jour : 15/05/2019